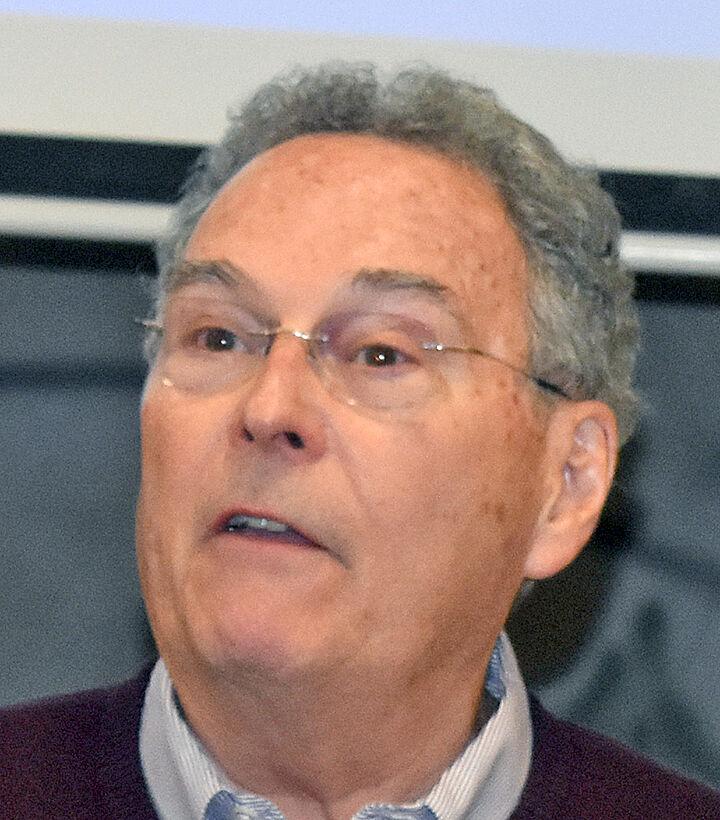 Virus pounds Inland Empire proclaims the headline on the front page of the Christmas Eve edition of the Los Angeles Times. The article calls attention to "how dire" the situation is. Eight miles from Redlands and where I sit writing this late but timely holiday greeting to you, the San Bernardino County Medical Center is besieged.
As the paper states: At times paramedics and ambulance drivers have had to wait up to six hours to offload COVID-19 patents, many of them struggling to breathe. Our region is particularly acute. Our county's virus infection numbers are growing faster than any other in California.
In the face of it all, the weather by contrast is splendid with days of glorious sun and blue sky, and the mountains and hills beckoning for us to "touch" them. Downtown is not quite a ghost town but the merchants and the city workers suffer privation.
Dozens of you have been kind enough to send holiday greetings, the vast majority by traditional mail, as well as by email and text. It is those stories that help us to find meaning and context in the seeming endless chain of "same days" that mark our lives these past 10 months.
It is your thoughts, photographs, humor and shared experiences that tell us of news marking our world during these last 10 months of a world shaped by computer screens, Zoom and even telephone calls.
For this we are grateful, even inspired. For friends who tell us of the death of a loved one, you have written with eloquence, grace and affirmation. You who celebrate a new birth, tell us so in loving and vibrant language. And many of you have sent clippings, online songs, cartoons and spicy vignettes and commentary that could create a late night show monologue.
Bless you all. In the New Year, maybe the vaccine will work its healing power in rapid time. Maybe we will turn back to some of the old ways of talking and gathering and traveling. Maybe my film festival will come back in Palm Springs. Maybe people will begin to think about each other and especially our nation in terms of "ours" and not "mine." Even though the world shows spots of healing, there is plenty of malevolence out there. In many ways 2021 will be 2020 but with a new number.
But in the big picture, the communication of family and friends create our New Year's resolution to keep our duty to each other, to our community needing help to get on its feet, and to people who will need comfort after the fear and sorrow passes.
To all our Baby Boom generation pals, we ask you to remember what kind of person we all were during the 1960s and '70s. Dust our cobwebs away. Seventy-somethings or 60-somethings are not what the New Year needs of us but rather continued leadership and generosity. We have 60 million plus Boomers cannot let down Gen X and Gen Y and 75 million millennials who will have to pick up what we have built or ignored.
As an old frat brother used to tell me, "Larry, life is choices. Sitting on your behind or resting under the grass. It's what you do in between that matters."
The possibilities of the New Year are palpable. Now that's exciting.
This essay is excerpted from the holiday letter of Larry and Charlotte Burgess. Larry is director emeritus of the A.K. Smiley Public Library where he served as library director from 1986 to his retirement in 2012. Char, who retired on Dec. 31 from her duties at the University of Redlands where she was dean of students for many years, edited the letter. The Burgesses live in Redlands in a 128-year-old Victorian home.