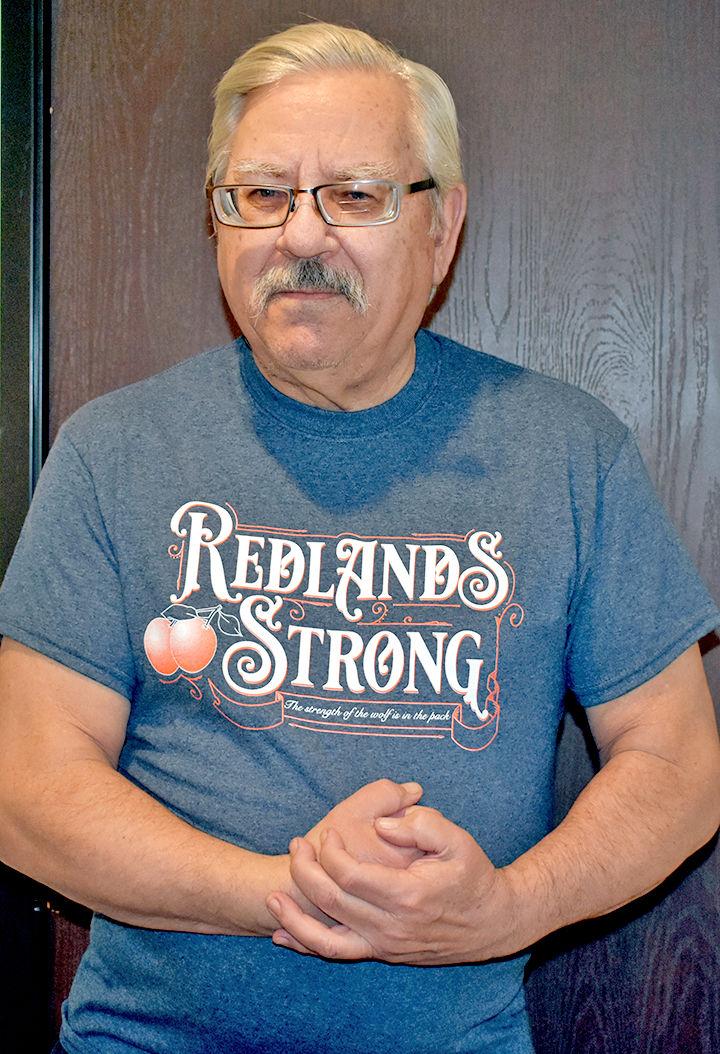 The Redlands Community News salutes the indefatigable spirit of the residents of our town.
In these grim times when we're tracking the daily surge of infections and death, it is inspirational to see so many storefront windows displaying the Redlands Strong message — even those closed down because of the novel coronavirus.
It was the brainchild of a salesman for Jams Sportswear at 325 Alabama St., Redlands. Many Redlanders can be seen wearing Redlands Strong T-shirts, including Mayor Paul Foster, who wears one in his 6-minute, 52-second YouTube message to the citizens. You can find it on cityofredlands.org.
Foster points out that even before the first case of COVID-19 was confirmed in the United States, the city's emergency management division was already making plans to keep essential services in place.
"Our heroes, the first responders — police and fire — remain fully staffed, protecting our community and responding to calls for emergency services," the mayor says.
We also salute the teachers, such as the staff at Crafton Hills Elementary who drove through the neighborhood last Friday, greeting students — at a socially safe distance, of course.
And it was fun to see the #FrontStepsProject make a run through Redlands. Launched in Massachusetts, residents are invited to stand in front of their house while a photograph takes a family photo from a safe distance. The photographer doesn't get paid, but the families are asked to donate to charity.
Ontario photographer Philip Alan, who made the Redlands shoot, selected No Kid Hungry. A long lens never came in so handy.
Then there are the Women of Faith, who didn't fret about a lack of face masks. Instead, they gathered 80 volunteers to make masks out of 100 percent cotton fabric in a variety of colors and patterns.
And, from the "Why didn't we think of this before department?" are two local women who are making Cart Cozies — soft tubes of cloth that wrap around shopping cart handles.
There are several benefits from so many of us staying home during this critical period. The Los Angeles Times last week reported on a UC Davis survey that found a 60 percent drop in traffic volume since the stay-at-home orders began on March 20. This has cut the number of collisions on highways monitored by the CHP in half.
The South Coast Air Quality Management District also reports a significant decline in air pollution, which is good news for Redlands because so much of the exhaust generated on LA freeways blows our way.
Stay strong, Redlands.
Redlands Strong all over town