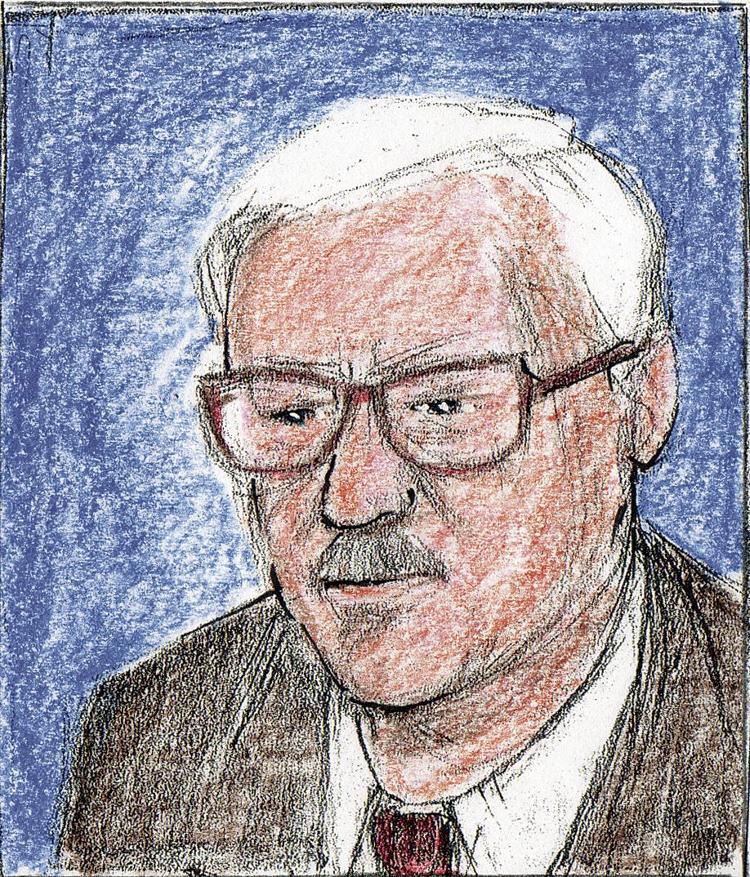 Thanksgiving has always been my favorite holiday.
It's not nearly as hard as Christmas with the challenge of finding the perfect gift for everyone you care about.
It lacks the silliness of Halloween where you're supposed to be happy about being surrounded by ghosts, goblins and spider webs.
New Year's Eve is fun, but I almost never stay up until midnight thanks to a lifetime of early mornings working for newspapers. I'll have to bring friends to wake me for the Orange Drop in downtown Redlands. The editor shouldn't miss it.
When I was younger, I would say Thanksgiving was the best holiday because my only obligations were to watch football and eat. Over the years, my interest in watching sports on television has faded, although I'm excited about this year's Lakers. I've learned there are few things more satisfying than a well-cooked bird — except, perhaps, eating it.
It's the forgiving spirit that makes Thanksgiving special, when extended families can enjoy the day without debating politics or complaining about the hardships we all share. We can put that aside and be thankful for what we have, even if we don't have much.
I'm grateful that the Redlands Community News was launched 36 weeks ago while so many newspapers are folding. I'm thankful for the support this newspaper has received.  Here's the caveat: We're not going to survive without a lot more subscribers. I hope many more of you will make me thankful by this time next year.
I'm also thankful for the Redlands Area Interfaith Council, which on Sunday held a "Living Our Thanksgiving" ceremony at the United Methodist Church of Redlands. It involved representatives of Hindu, Islamic, Jewish and Christian faiths.
Assemblyman James Ramos performed the "Traditional Big Horn Sheep Song."
Two of my favorite philanthropists, Stan and Ellen Weiser, spoke at the event. I was also tickled by their clever gift to the Family Service Association of a ton of Chef Boyardee Ravioli, a canned delicacy that kept them alive in their young, lean years.
Stan and I portrayed the founding fathers in "Och Tamale: The Musical" in 2007 to celebrate the 100th anniversary of the University of Redlands.
I was there because the editor of the Redlands Daily Facts was on the board that voted to establish the university in 1907. In 2007, I was editor of the Facts.
The characters from the past showed up in the present to learn what had happened. In one scene, Stan's character was so astonished that he fainted — in my arms. In rehearsal and performances, I caught him probably 50 times.
I'm thankful I don't have to do that anymore.