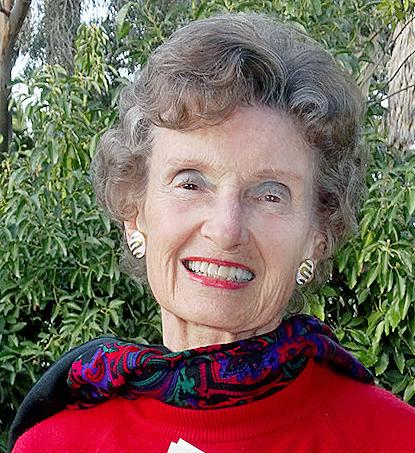 Our community of Redlands received another enriching community experience on Saturday when a production of the "Seedfolks" play presented in the Contemporary Club.
The hourlong production brought together A.K. Smiley Public Library's Redlands Adult Literacy Program learners and teachers with professional actors. The heartwarming scenes told how a mismatched community of residents could turn a junk yard into a productive community garden and a gathering place for sharing ideas and getting to know one another.
Looking for a new learning experience at my senior-citizen stage of life, I took up Literacy Director Diane Shimota's urging to join the cast. Having written theater reviews for 22 years as community and the art editor of the Redlands Daily Facts, and commenting on theater from the audience perspective, I thought I'd like to watch longtime actor/director Teresa Dolan at work pulling a production together. And I wanted to see how author Paul Fleischman could turn his book into the play.
Teresa was a joy to work with over the four weeks. She had just come off a summer of theater productions with Redlands Theatre Festival (many years there and at Footlighters), and she urged fellow RTF actors Cash and Carrie Morgan and James Muro to come help her with this new group of amateur "we-want-to-put-on-a-show" group.
Also volunteering their thespian expertise were just-retired Redlands East Valley High School drama department chairwoman Kathy Johnson, longtime community actor Eric Gruenler  and Redlands resident/Fontana history teacher Jeremy Kruizenga.
These six became our leaders on how Teresa's directions could best be carried out. I heard one of them say after the last hour of many days running rehearsals, "This was one of the most-fun productions."
We all felt the fun of each person getting better and better — whether enunciating and speaking out; timing the lines; getting the entrance at the right time and from the correct side of the stage; bringing on the right prop (mostly cardboard cartons hand-painted with vegetables at various stages of growth); being in a correct position on stage and placing that prop in the right spot so the next actor could make an entrance; standing in the designated, lighted spot; working with the added sound technology; keeping quiet backstage all the time; finding room backstage just to stand and be ready; no peeking around the curtain and not even touching the curtains; working out which of our own clothes best represented the community character; and above all, developing a lot of pantomiming.
I came home to rest one night and turned on a Gary Cooper film and found myself studying how this movie icon expressed his character with so few words. The whole theater business took on new meaning.
During the rehearsals, we would laugh in fun at the difficulties, and laugh in joy when the hard parts came across well, and in the end be pleased that the single-performance, full-house audience was getting the humor. Most everyone there had read the "Seedfolks" book, because the easy-read book had been chosen by the Literacy program for students, tutors and the also the public to read and discuss as an uplifting "Stone Soup" kind of story where every participant adds something to the kettle.
Big bouquets for Teresa Dolan's hours of behind-the-scenes work in making this possible, and to Diane Shimota Literacy director, standing in for every possible character during rehearsal, eliciting our thoughts on what this play is all about for our community (complete with participants' photos and quotes all over the Contemporary Club walls, vegetables to nibble on at the reception, and Redlands official pansy flower seeds to take home).
I don't know what the finished production looked like from my usual out-front side of the auditorium, but I came to know from backstage the details and the work theater requires, and I appreciate the learning experience that went into this production. Thank you to Smiley Library and others for sponsoring this fun experience for us all. Indeed, just getting to know one another in this mini-community was a blessing.