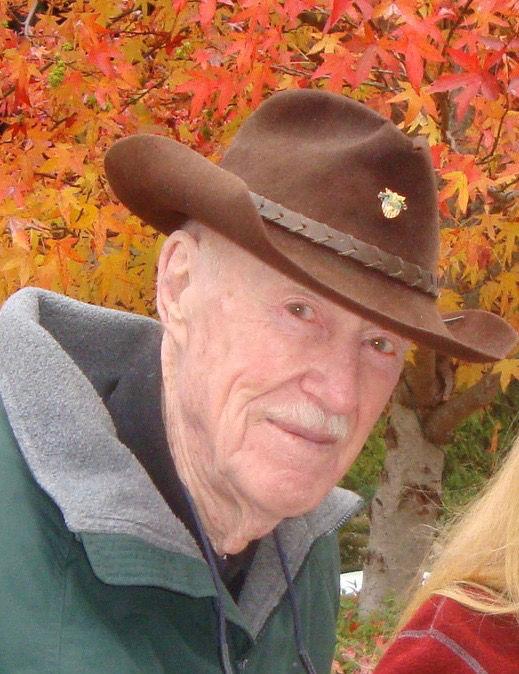 Lt. Col. Theodore "Ted" Fite, a third-generation Redlander and West Point graduate, died on Nov. 14, 2019, in his Redlands home. He was 96.
He was born on March 10, 1923. His parents were Col. John H. and Madeline Fite. His grandfather, Sydney Yale Wynne, was one of the city's first doctors. 
Fite graduated from the U.S. Military Academy at West Point, New York, in 1945 and was commissioned with pilot wings on June 5 of that year. He was a pilot in the U.S. Army Air Corps, which later became the U.S. Air Force.
During his military career his assignments included tours in Germany, Turkey, Japan and Vietnam. He also served on the teaching staff at Virginia Tech. 
Planes flown include the B-17, B-26, B-25 and B-57. Additionally, he flew a C-47 and was among the first wheels on the ground in the Berlin Air Lift. 
Fite's honors include two Bronze Stars, the Meritorious Service Medal and the Medal for Humane Action. He retired as deputy commander of Mather Air Force Base in Sacramento County.
He married his Irish wife, Pat, who worked with the American forces in Europe, in 1948.
He was an insatiable reader and was astute in history, nature, geology, astronomy, music and world affairs. Fite lived by the West Point motto, "Duty, Honor, Country." He enjoyed hiking and traveling with his family, and he visited many a mountain range with his children, Heather and Patrick.
He was an active member of the Order of Daedalians and was associated with the American Legion and the Elks Lodge.
He was  preceded by his wife, Pat and his daughter, Colleen. He is survived by his children Heather and Patrick.
A graveside service will be held at 12:15 p.m. Tuesday, Dec. 3, at Riverside National Cemetery  at 22495 Van Buren Blvd., Riverside.
Arrangements were made by Cortner Chapel.