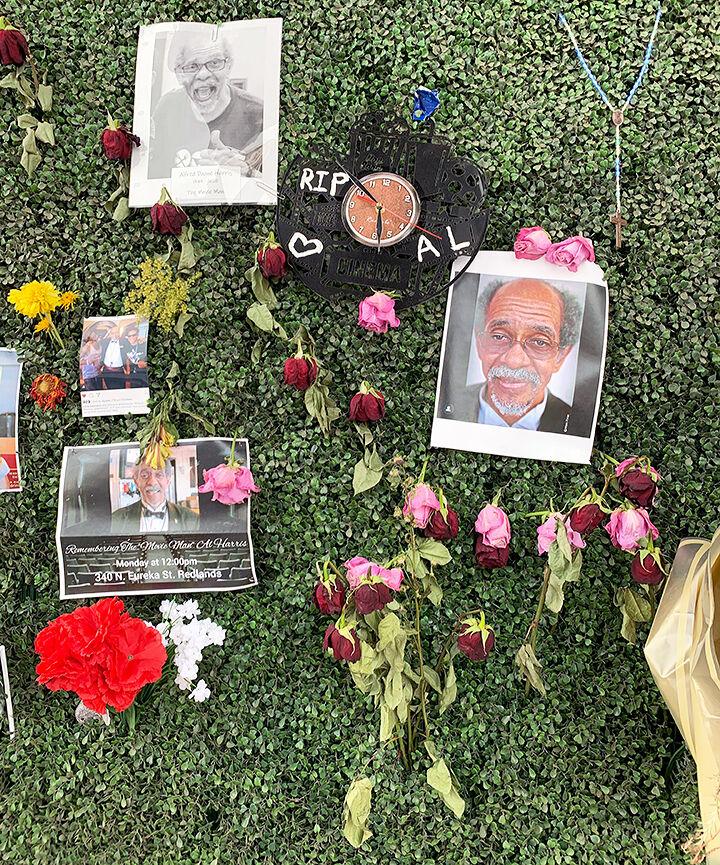 Al Harris, who greeted movie patrons for more than two decades in Redlands, had a bad fall this spring and was hospitalized.
While recovering at a convalescent home he contracted COVID-19, which put him in an intensive care unit.
He died on Friday Sept. 4. He was 70.
"He had Parkinson's, but I believe contracting COVID-19 was a big factor in his untimely demise," said Al's sister, Candise Marquette.
In the week following her brother's death, Marquette started a GoFundMe page to raise money for a proper funeral that would honor his life. The money will go to the burial and handling of his estate.
"I think it is a beautiful thing," she said of the money raised so far and the many loving comments posted on the GoFundMe page. "The postings of so many good things about Al's heart and soul. How everyone is remembering Al."
She is hoping for a memorial in honor of her brother's memory and to find a way to give back to and include the community.
In case there is more money raised than requested, she plans to re-donate it to another GoFundMe cause.
Annette Weis, coordinator of Redlands Cinema Classic, became aware of the GoFundMe for Harris and thought it important to share with the 591 patrons of the association. Weis has known him ever since the establishment of Redlands Cinema Classic 20 years ago. She calls him a "movie ambassador." In the description of Harris on the association's website, she describes how he went above and beyond to help them. He not only collected ticket stubs, but also counted the stubs, passed out flyers and shared his love of movies, stories and trivia from his world travels.
Within three days, the full amount of $10,000 had been raised and surpassed on the GoFundMe page.
The memory of Harris is important for Studio Movie Grill.
"We will be looking to pay tribute to Al and all of his contributions with our team in Redlands as soon as we are able to open for business and plan on not only keeping any memorial in place at the location until that time but also are indeed creating a plaque in recognition of his service," said Lynne McQuaker, senior director of public relations and outreach at Studio Movie Grill. Marquette and her family plan to attend the tribute when it happens.
The movie chain recently opened a theater in Rocklin near Sacramento. However, that's not possible in Redlands as long as San Bernardino County remains in the Widespread (purple) or Substantial (red) categories.  
The grill is open for pickup.