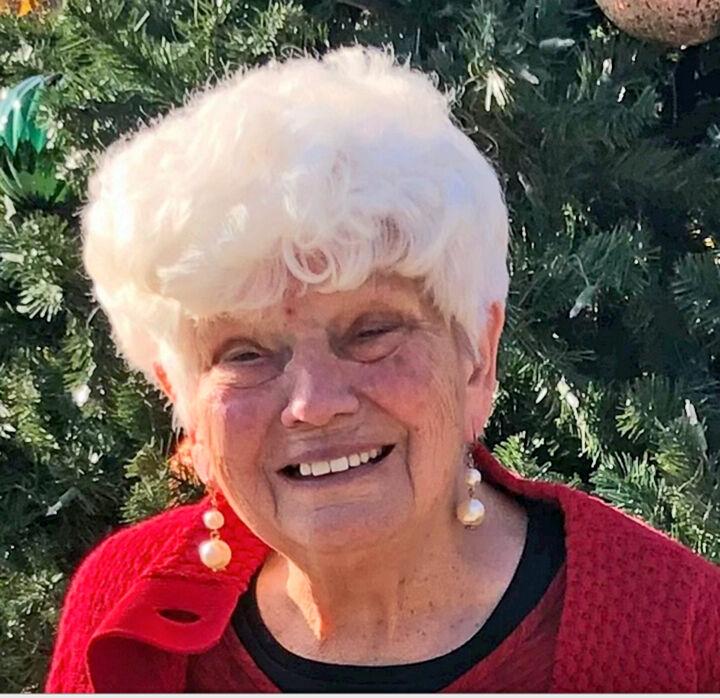 Marjorie Geraldine Olson, a self-taught artist and pioneer in the field of monoprint who lived in Redlands for nearly 50 years, died Jan. 3, 2023. She was 94.
She started her career as a folk painter in the 1970s and later moved to painting, collage and printmaking. She was largely self-taught, visiting art museums across the country and in Europe while accompanying her husband David H. Olson on his business trips.
She has won numerous awards and exhibited her work in galleries and museums across the West, including the Roarke Museum in her home town of Fargo, North Dakota.
She attended high school in Fargo and is an alum of North Central University in Minneapolis. In 1952, while visiting her family in Seattle, she met her husband, David.
She was a member of the Redlands Art Association, Redlands Horticultural and Improvement Society, Spinet and First Congregational Church.
She and her husband moved to Plymouth Village in 2019. He died in August, 2020.
She had a stroke on Dec. 21 and died less than two weeks later on hospice in the Plymouth Village Health Center.
She is survived by three children, Nancy Best of Redlands; Taryn Derke and her husband Bernard of Seattle, and David E. Olson and his wife Susanne in Ojai; three grandchildren, Peter Olson of Ventura, Elizabeth Olson of Seattle and Graylin Derke of Seattle; and sister Joanne Altman of Seattle.
A memorial service was be on Jan. at First Congregational Church in Redlands. A gravesite service will be held in Washington State later this year. Memorial donations may be made in her name to First Congregational Church's music education program, 2 W. Olive Ave., the Museum of Redlands, P.O. Box 470, Redlands, or the Redlands Art Association, 215 E. State St.