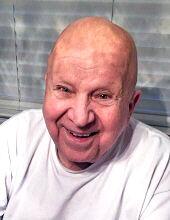 Edward Wayne Braga, who worked for Stater Bros. for 40 years and spent a year in the minor leagues with the Boston Red Sox, died on Aug. 26, 2021. He was 88.
Born on Aug. 2, 1933, he was vice president of the Redlands High School Associated Student Body and  lettered in football, basketball and baseball.
After high school, he attended Orange Coast College, where he was named Athlete of the Year in 1953.
He married Joann Farrington in September 1954 at Sacred Heart Church in Redlands, now Holy Name of Jesus. Soon after, he began his long career with Stater Bros. He was an integral member of his parish and attended Sunday mass on a regular basis.
He is survived by his wife; son Dennis Braga; son Matthew Braga; and grandchildren Scott and Brooke Braga.
Private services were held at Holy Name of Jesus Catholic Church in Redlands.
Emmerson-Bartlett Memorial Chapel made the arrangements.