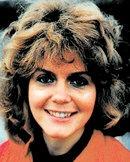 Deborah Jean Banta, a Redlands High School graduate who was active in the Brownies, Girl Scouts, YMCA and Kimberly Juniors, died on Sept. 7, 1947. She was 72.
Born on Sept. 7, 1947, in Ann Arbor, Michigan, her family moved to Redlands in 1953. She attended Smiley Elementary School and Cope Junior High School and graduated from RHS in 1965 as a member of the Daisy Chain, a girls academic honor group.
Banta earned bachelor's and master's degrees in history from the University of Wyoming, where she joined the Chi Omega sorority. She moved to Denver to complete a degree as a registered nurse at the University of Colorado. She settled in Seattle, where she worked as a nurse in ICU and the post-op recovery room.
She then joined a nurse's registry, which allowed her to work covering nursing staff shortages around the country. She retired in 2008. Banta enjoyed the quiet, rural lifestyle on Vashon Island, Washington
She is survived by her longtime friend, Stephen Christensen of Seattle; sister Susan Wills of Portland, Oregon; brothers Craig Banta of Redlands, Jonathon Banta of Carson City, Nevada, and Edwin Banta of Calimesa; and cousin, Jason Nicolai, of Banning; four nieces; three nephews and 10 grandnieces and nephews.
In lieu of flowers, donations are requested in her name to the Vashon Island Pet Protectors (PO BOX 245, Vashon, WA, 98070) or the ASPCA. Gravesite services will be held at 11 a.m. Tuesday, Oct., 1, Hillside Memorial Park, Redlands.