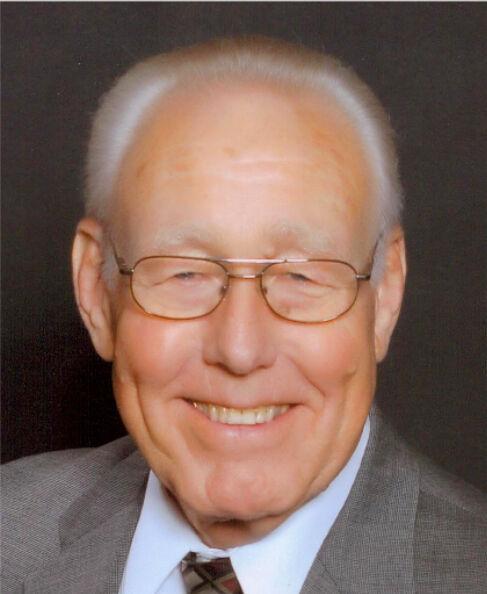 Gerald Olen Stafford, a Redlands native who worked in the San Bernardino County assessor's office, died peacefully at home on Feb. 16, 2021. He was 79.
Born on July 24, 1941, to Leon and Alice Stafford, he graduated from Redlands High School in 1959. He attended Cal Poly San Luis Obispo.
In 1962, Stafford went to work for the assessor's office in the mapping department and worked his way up over many years to assistant assessor. He left that position in 1982 and formed Stafford Appraisal Service in Redlands. He and his wife Deanna ran the business from their home for 14 years.
After closing the business, he worked as an appraiser at Madera County assessor's office for two years, He then returned to San Bernardino County assessor's office where he retired in 2001. After retirement, County Supervisor Dennis Hansberger appointed him to the San Bernardino County Civil Service Commission. Stafford served from 2001 to 2009.
He took on the role of grandpa enthusiastically attending many of his grandchildren's sporting events. He was an avid bowler and played in multiple bowling leagues at Empire Bowl.  He was a fan of the Lakers, Angels and Dodgers and loved to go on cruises.
He is survived by his wife Deanna Stafford of Redlands; children Julie Stafford and her wife Diane of Sacramento; Gerald Olen Stafford Jr. of Cherry Valley, Bonnie Johnson and her husband Paul of Redlands, and Scot Burns and his wife Annie of Washington; grandchildren Ted Burns and his wife Flor of Redlands, Jonathon Stafford of Reno, Kellie Johnson of Redlands; great-grandchildren Bentley Johnson of Redlands and Paloma Burns.
Graveside services will take place at 11 a.m. Tuesday, Feb. 23, at Hillside Memorial Park in Redlands. Cortner Chapel is making the arrangements,
In lieu of flowers, the family requests that a donation be made to the American Heart Association.