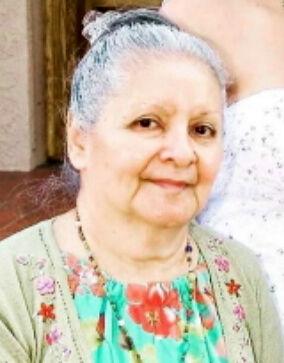 Helen Conseuelo Lopez, a Redlands native who worked for many years at Redlands Community Hospital, died on Dec. 1, 2021. She was 77.
Born on Aug. 27, 1944, she enjoyed sewing, gardening and rearranging everyone's kitchen.
She is survived by her brother Ray Valdivia and his wife, Irene; children Joe Lopez. Connie Fabela and her husband Frank, John Lopez; Corinne Haney and her husband, Kristopher, and Charlena and her husband Donnie; grandchildren Jennifer Stearns and her husband Bobby; Robert Patterson, Shekinah Salvatierra and her husband James, Rachael Patterson, Isiah Lopez, Albert Robles, Adrian Merrill, Alexis Bridges and her husband Sage, Johnny Lopez, Joshua Johnson Konner Haney and Gavin Haney; 11 great-grandchildren Joseph, Gabriel, Arthur, Isabella, Iris, Ayden, Cohen, Iliana, Carson, Caiden and Ezra.
Her daughter Charlena Delgado preceded her in death.
A celebration of life was held at Emmerson-Bartlett Memorial Chapel.