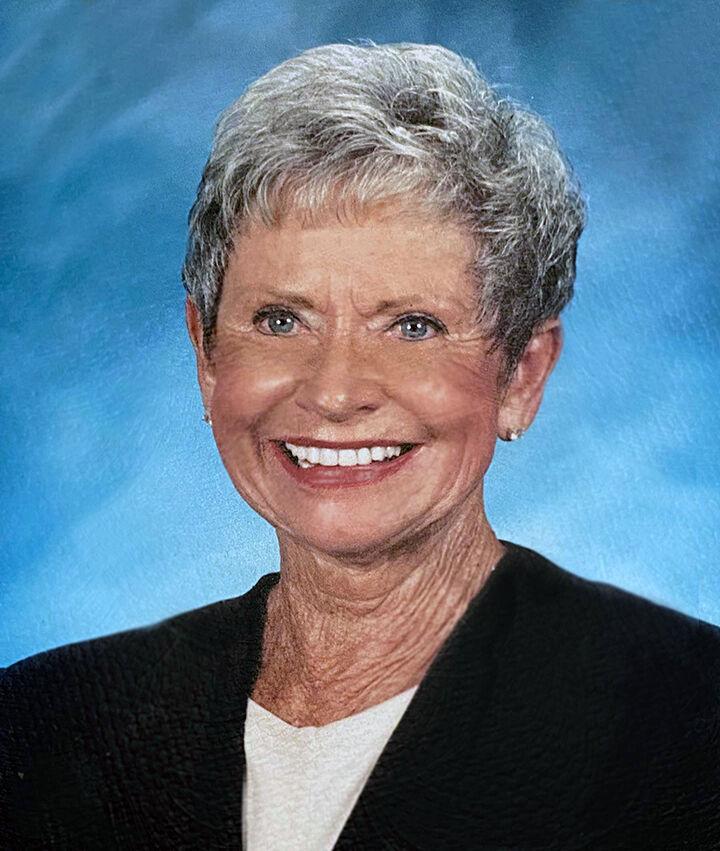 Janet B. Lee, who taught physical education at Cope Middle School for 30 years, died peacefully at home on Aug. 30, 2021. She was 92.
Born on Dec. 28, 1928, in Redlands, she grew up in Yucaipa. She attended Redlands Junior High and graduated from Redlands Senior High School in 1947.
She danced at the Redlands Bowl under the auspices of Joyce Neil Hardy and enjoyed performing in the Fractured Follies.
She earned a degree in physical education at the University of Redlands and was a member of the Delta Kappa PSI sorority. She married Barry Lee in July 1952. They were together for 68 years.
She also taught English at Cope and coached track. Her track team had many winning seasons.
She was a member of Kimberly Juniors and the Redlands Racquet Club and enjoyed playing tournaments. She performed in dance recitals with Redlands School of Dance and participated in A Run Through Redlands, coming in second in her age group two years in a row.
After her retirement, she became a docent at Kimberly Crest and joined the April morning.
Her sister-in-law Betty Lee of Indian Wells; two daughters Franci and her husband Scott Free of San Diego; Dana and Mike Mathey of Redlands; son Kenneth and his wife Cheryl of Ocala, Florida; six grandchildren, six great-grandchildren; and a host of nieces and nephews survive her.
She was preceded in death by her husband Barry Lee and her brother Dick Butler.
A celebration of life for both Janet and Barry will be held at 2 p.m. Sunday, Nov. 7, at the grass field behind the pool at Redlands Family YMCA, 500 E Citrus Ave., Redlands.
In lieu of flowers the family suggests donations to Kimberly Crest, 1325 Prospect Drive, Redlands, Ca. 92373, Kimberlycrest.org or Redlands Family YMCA, 500 E. Citrus Ave, Redlands, 92373 ymcaeastvalley.org.