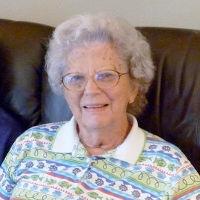 Ella Marie Harty, a pioneer in special education in the Yucaipa public school system, died on Tuesday, Aug. 6. She was 91.
Born in Portland, Oregon, to Clyde and Gertrude Wiley, the family moved to California in the 1930s, where she lived the rest of her life.
Harty received a bachelor's degree in education from Westmont College and a master's in school administration from Azusa Pacific University. In the mid-1960s, she started the children's ministry at Forest Home Christian Conference Center in Forest Falls. 
After 20 years in Yucaipa, she taught in mission schools in both The Philippines and Indonesia. Upon her return from overseas, she continued teaching in homes and hospitals and working with illiterate adults.
She is survived by her husband of 67 years, Wesley Harty; her sister, Helen Louise Lawrence; her five children, Tim Harty, Julie Harty Morris, Carole Harty Burge, Paul Harty and Sara Harty Clouse; 16 grandchildren, and 19 great-grandchildren.
A Celebration of Life will be held at 1 p.m. Monday, Aug. 12, at Grace Point Church 34784 Yucaipa Blvd., Yucaipa.
In lieu of flowers, donations to Christian Schools International, CSIOnline.org, are suggested.
Emmerson-Bartlett Memorial Chapel handled the arrangements.