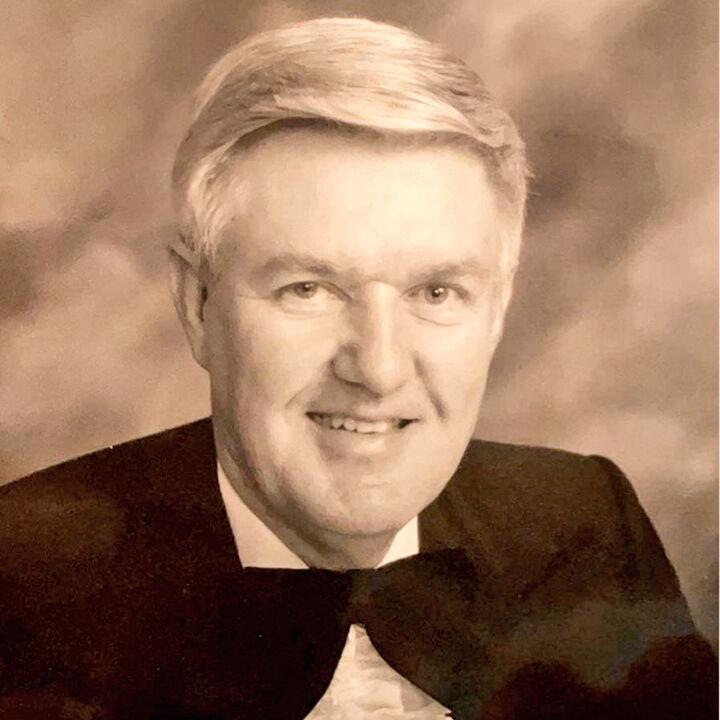 Herb Milton Iverson, an organist who accompanied many local choirs and performed at several churches, died on Jan. 22, 2023, surrounded by his family. He was 86.
He was a graduate of the University of Redlands and taught at California State University, San Bernardino, and San Bernardino Valley College.
Born on Oct. 30, 1936, in Kalispell, Montana, he was the youngest child of Ernest and Myrtle Iverson.
His passion for the piano and organ emerged early. His mother had difficulty persuading him to go outside and play because he wanted to spend all his time practicing the piano, said an obituary prepared for Bobbitt Memorial Chapel in Highland.
His ministry of music in the church began at age 11 at Bethlehem Lutheran. After graduating from Flathead High School in 1954, he attended St. Olaf College in Northfield, Minnesota. His organ instructor at the college, Raymond Boese, was instrumental in influencing him to pursue a career in church music.
He completed his bachelor's degree in organ and church music at the University of Redlands in 1958 and earned a master's degree in music in 1961.
He met Frances Benton in 1971 and they were married in 1975 and made their home in San Bernardino.
They partnered in their private piano studio and played for services throughout the community, including countless weddings and funerals. He was a member of the Spinet Music Club of Redlands, the Music Teachers Association of California, the American Guild of Organists and other music organizations.
Sally Rehfeldt, past president of Spinet, said she knew him quite well.
"He was a wonderful organist and church musician plus an excellent teacher of both piano and organ," she said.
He served at First English Lutheran Church in San Bernardino from 1960 to 1964, Gloria Dei Lutheran Church in Sacramento from 1965 to 1967 and St. Paul's United Methodist Church from 1967 to 1968.
In 1968 he became minister of music at First Congregational Church in San Bernardino where he would serve until his retirement in 2013.
He was a piano and organ instructor privately and at local colleges.
He was accompanist and director of San Bernardino Elementary Honor Choir in the 1960s and early '70s, leading them in productions such as "You're a Good Man, Charlie Brown."
Sister Geraldine Iverson preceded Herb in death.
He is survived by his wife of 47 years; two daughters, Esther Iverson and husband Mark Ansah of Redlands, and Grace and husband Jay Naquin of Pueblo, Colorado; and three grandchildren, Kailasati, Arjunath and Anaveda Ansah.
A visitation will be held from 5 to 7 p.m. at Bobbitt Memorial Chapel, San Bernardino on Friday, Feb. 3.
Services will be held at 2 p.m. Saturday, Feb. 4, at Spirit of our Savior Lutheran Church in San Bernardino. He will be interred privately will at Hillside Memorial Park.