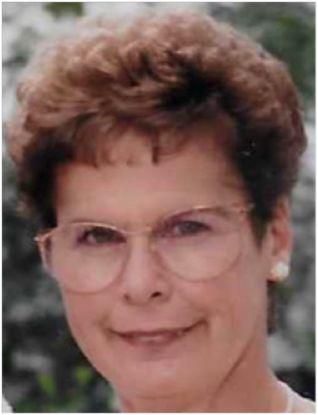 Christl "Chris" Gerda Augusta Finke, a German immigrant who settled with her family in Redlands in the 1950s, died on June 20, 2020, surrounded by her family and pets. She was 81.
She was born June 22, 1939, in Munich but lived most of her childhood in Burgheim, Germany.  She and her parents, Heinze and Emilie (Kupfer) Finke, came to the United States from Germany by ship and arrived in New York on July 3, 1951. She always spoke fondly of watching the fireworks over Ellis Island for her first Independence Day. Her family then traveled by train to Redlands where her uncle, Fritz Kupfer, welcomed them and helped them settle. She graduated from Redlands High School in 1957.   
     She worked at Lockheed Martin in the 1950s in addition to being a secretary and accountant for the family business. She was involved in her girls' school and extracurricular activities and actively served as room mom, fieldtrip driver, Girl Scout troop assistant and in the PTA
Finke enjoyed the outdoors, fishing and camping with her children, traveling, gardening, and taking care of any animal in need as well as her own pets. In her retirement, she helped out at Bracken Bird Farm at night, hand-feeding baby parrots from birth. She religiously bought 50-pound bags of sugar to feed up to 60 hummingbirds at a time, year-round, in her backyard
She is survived by her daughters Debbie Menning and Pam Sibley; six grandchildren, James and Tara Stein, Emily and Ross Sibley, Sally and Shelly; and 7 great-grandchildren, Cloe and Cali Stein, Branden, Darren, Ashton, Brianna and Preston.
A visitation will be held from 4 to 7 p.m. Wednesday, July 1, at Cortner Chapel, 221 Brookside Ave., with a rosary at 6 p.m.  A Mass of Christian burial will be held at 9:30 a.m. Thursday, July 2, at the Holy Name of Jesus Church in Redlands followed by a graveside service at 11 a.m. at Hillside Memorial Park.
In lieu of flowers, the family suggests donations to the San Bernardino Humane Society, Redlands Animal Shelter or any animal placement organization.