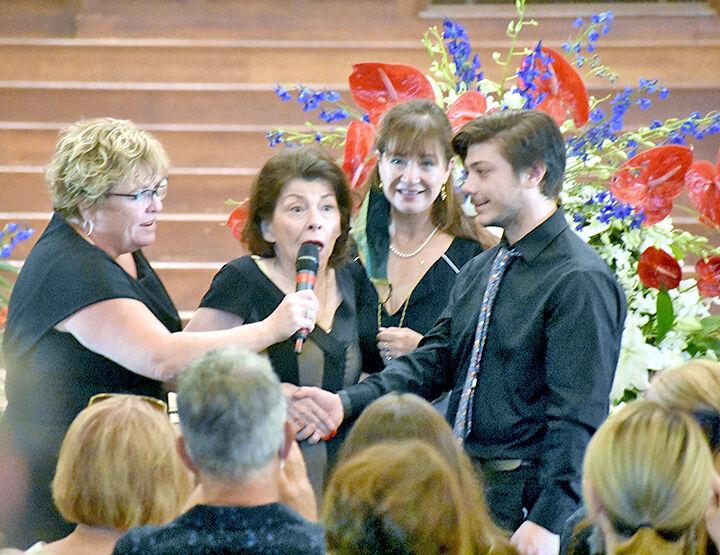 Congressmen and other associates of the late U.S. Rep. Jerry Lewis lavished praise on the longtime politician for his bipartisan approach during his funeral on Thursday, Aug. 5, at the University of Redlands Memorial Chapel.
U.S. Rep. Pete Aguilar, a former mayor of Redlands who succeeded Lewis as the representative of the 31st Congressional District, praised his predecessor for reaching out to him in 2006 after he was appointed to the Redlands City Council in 2006.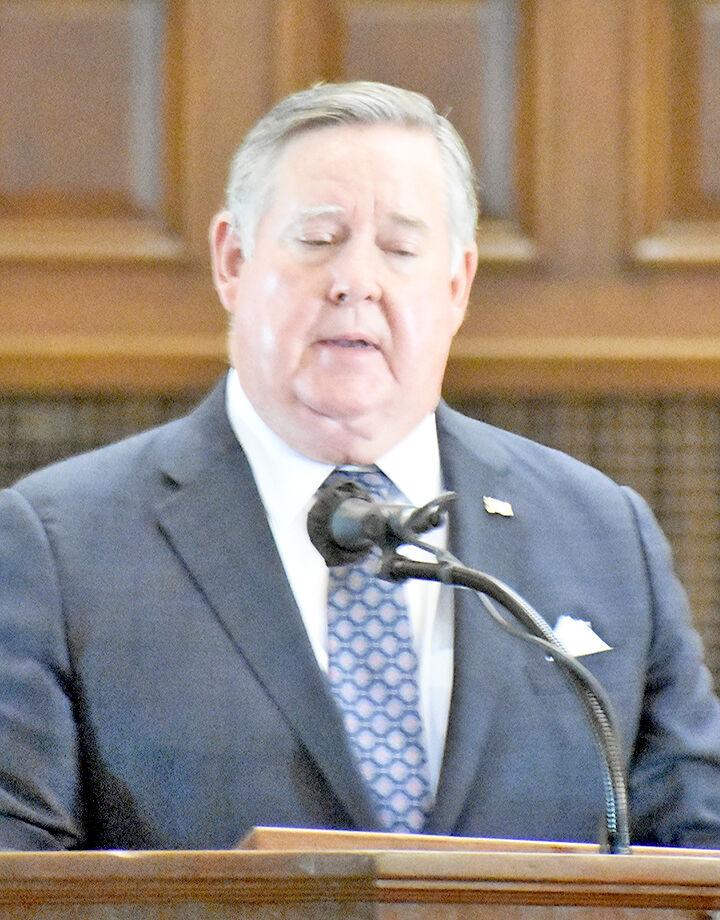 U.S. Rep. Ken Calvert, a fellow Republican for north San Diego County who had worked with Lewis for more than 20 years, praised his colleague for his loyalty to fellow members of Congress regardless of party.
"The only thing missing today is margaritas and Mexican food. … If you were Jerry's friend, you had a friend for life," he said. "Jerry was my colleague, my mentor and my friend."
This theme was carried through during the morning service that filled about a quarter of the chapel with family members and longtime colleagues.
Lewis served on the House Appropriations Committee and was chairman in 2005-06.
Calvert said Lewis was skilled at developing staff members in his congressional office.
At the end of each term, he took them out for lunch, usually for Mexican food. He would always ask, "What have you learned with your time with us?"
It was Lewis' way of asking, "What did you take away from your time with us?"
Over the years, Lewis had strong relationships with Republicans and Democrats, he said.
Aguilar's comments reflected that view.
Aguilar said that when Lewis contacted him after his appointment to the Redlands council, "Jerry told me how important the city was to him. I think for just a few minutes he thought I was a Republican."
During his 34 years in Congress, from 1979 to 2013, Lewis became the third-ranking Republican in the House.
Aguilar, who succeeded him in 2014 and has been reelected three times, is the sixth-ranking Democrat.
Aguilar concluded his remarks by praising Lewis for his commitment to the Inland Empire.
The most touching moment came near the end when Lewis' wife, Arlene Wilkes-Lewis, who has faced serious health problems, joined her family is a final salute.