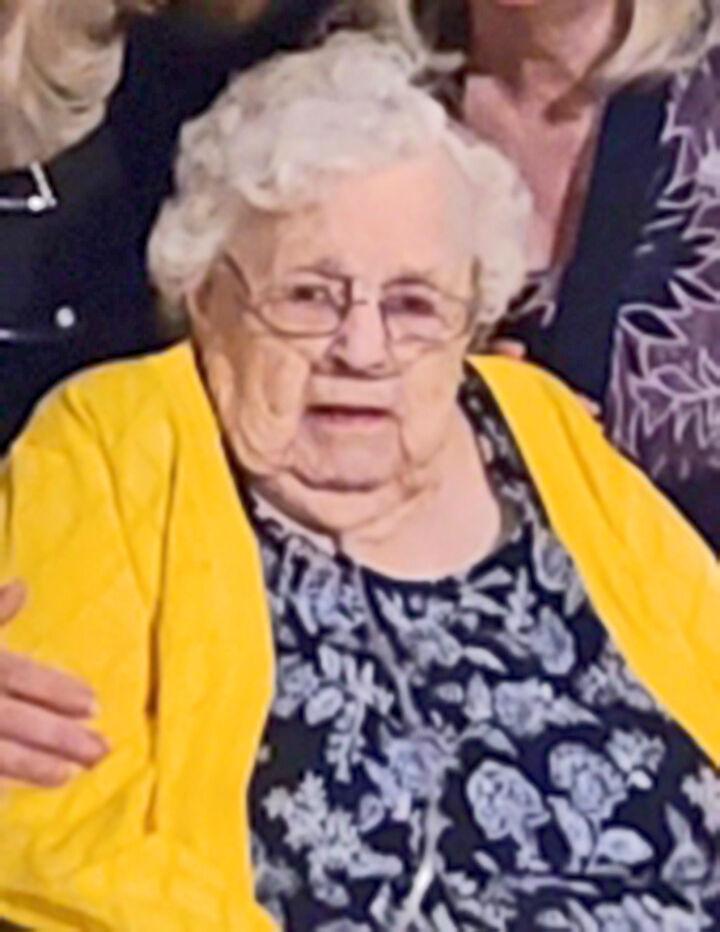 Not many people live to be 100, let alone 105. Family matriarch Theresa Adaline Swan (Colby) Law accomplished that milestone and lived a long and fruitful life.
She died at home with family by her side on Dec. 14, 2022, one day after her 105th birthday.
She was born to Wilber Swan and Lura B. Morrell Swan on December 13th, 1917, in south Paris, Maine.
Theresa married her first husband Lt. John Seagrave Colby in Maine around 1941. The couple had one son, Kent Colby. John tragically lost his life in France during World War 2. Although heartbroken, Theresa carried on and eventually moved to Southern California with her young son. She met and remarried Alex Law Jr. from Oak Glen.
Alex purchased the family ranch in Oak Glen shortly after high school. Alex was also in World War 2, as a paratrooper in the 101st Airborne, jumping into Germany with his battalion. After his safe return from the war, he met and married Theresa on April 7th, 1946.
The blended family continued to grow. In 1947, Theresa gave birth to Alison and then four years later, Alex "Sandy" was born. Their final child, Robert, was born in 1952.
In addition to growing apples, in 1953, Theresa and Alex built and operated a small coffee shop, next to Alex's Apple shed. In 1959, Law's Coffee Shop was opened. The wildly popular coffee shop was a hub for the folks in Oak Glen and visitors alike.
A few of Theresa's hobbies were baking, cooking and sewing. She had a popular shop in Oak Glen for many years. Apple Tree Gifts and Country Things offered everything from kitchen gadgets, to quilting fabrics and Beatrix Potter items. Well into her triple digit years, Theresa continued to hand-sew aprons for her shop. Theresa also wrote "Theresa Law's Cookbook", which was released in honor of her 95th birthday. It sold thousands of copies. But according to her daughter, her favorite pastime was sailing and traveling. She sailed her own boat under the Golden Gate Bridge. The Laws were charter members of the Oceanside Yacht Club. She loved sailing.
Theresa was also a member of many organizations and clubs, including: Daughters of the American Revolution, Yucaipa Woman's Club, Citrus Belt Quilters and Beatrix Potter Society. She started Yucaipa Family Assistance.
She is survived by her sons Kent Colby and Robert Brown law and daughter Alison Mathisen.
She is predeceased by her husband Alex and son Sandy Alex Law. Private memorial services will be held at Riverside National Cemetery. There will be a public celebration of life to honor Theresa in the spring.