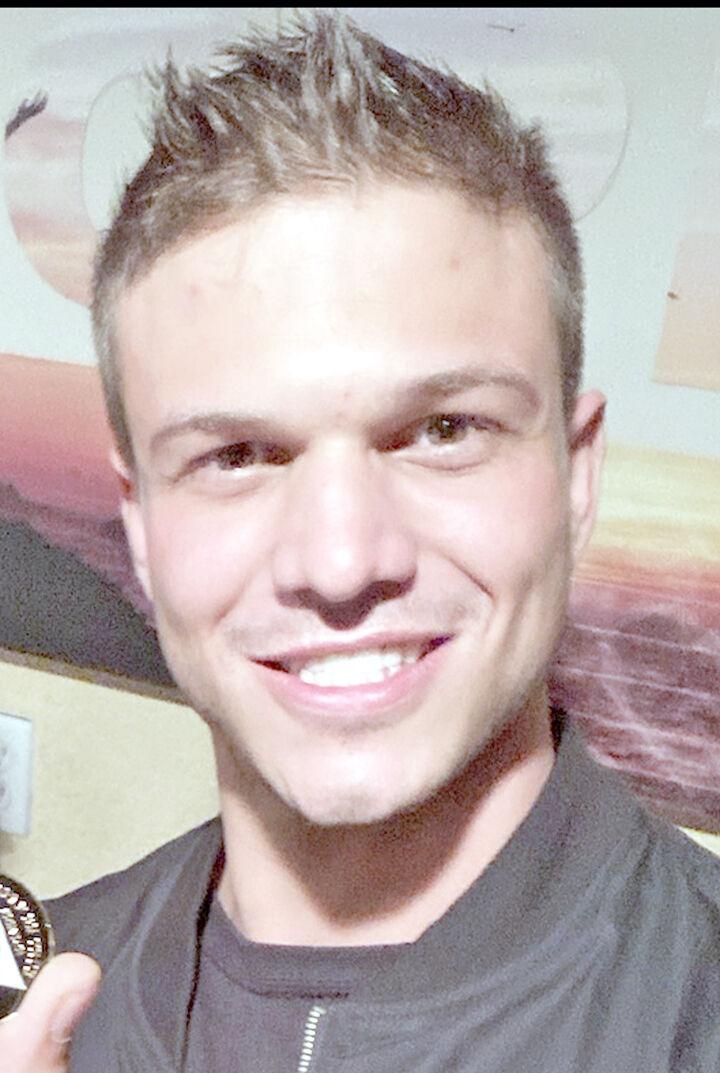 Kevin Michael Gallion, a restaurant worker whose first-grade self-portrait hangs in the Smithsonian, died on Sept. 6, 2021, after a battle with addiction. He was 29.
Born July 9, 1992, in Loma Linda to Ken and Darlene Gallion, he attended Redlands schools.
In eighth grade at Cope Middle School, he received a Best Dressed award and is remembered for streaking naked across Cope campus with two friends on the last day of school.
In first grade, he received an award from Crayola Art Competition for his chalk self-portrait which is now held in Smithsonian Museum in Washington. D.C. He played guitar well and performed at his sister Katy's wedding. He enjoyed acting, and played the Grandpa in the play "Willy Wonka and the Chocolate Factory."
He earned his high school diploma in Arizona. He was active in Boy Scouts for many years.
His father, Dr. Ken Gallion, was one of his scout leaders. He had strong people skills and sales ability and one year was tops in selling popcorn in the Redlands Unified School District, earning him money toward a college scholarship.
He found recovery and support with the Salvation Army Adult Rehab Center in Anaheim. diploma in Arizona.
He was employed mostly as a server in the restaurant industry. He loved Mexican food and enjoyed cooking for his friends.
He died a few months after his father, who died on July 28.
He is survived by his fiancee Daphney Smith, mother Darlene Gallion; sister Katy Nickell and her husband Robert; brother Steven Gallion and his wife Jennifer; five nieces and nephews, Taylor, Gavin, Lincoln, Carter and Tessa; grandfather Jim Smith of Whittier, California, who took him on first parasailing ride in Hawaii when he was 8 years old.
He also is survived by his Uncle Wayne and Aunt Vicki of Mission Viejo.
The family donated his organs to people waiting on the transplant list. He was a volunteer in the Pfizer COVID vaccine trials in 2020.
The family requests donations to Salvation Army ARC in Kevin's name. Address: 1300 S Lewis St. Anaheim, CA.
A memorial funeral service was held on Oct 9, at the Red Shield Salvation Army Church, 1515 W. North St. Anaheim. Lunch will follow the service.