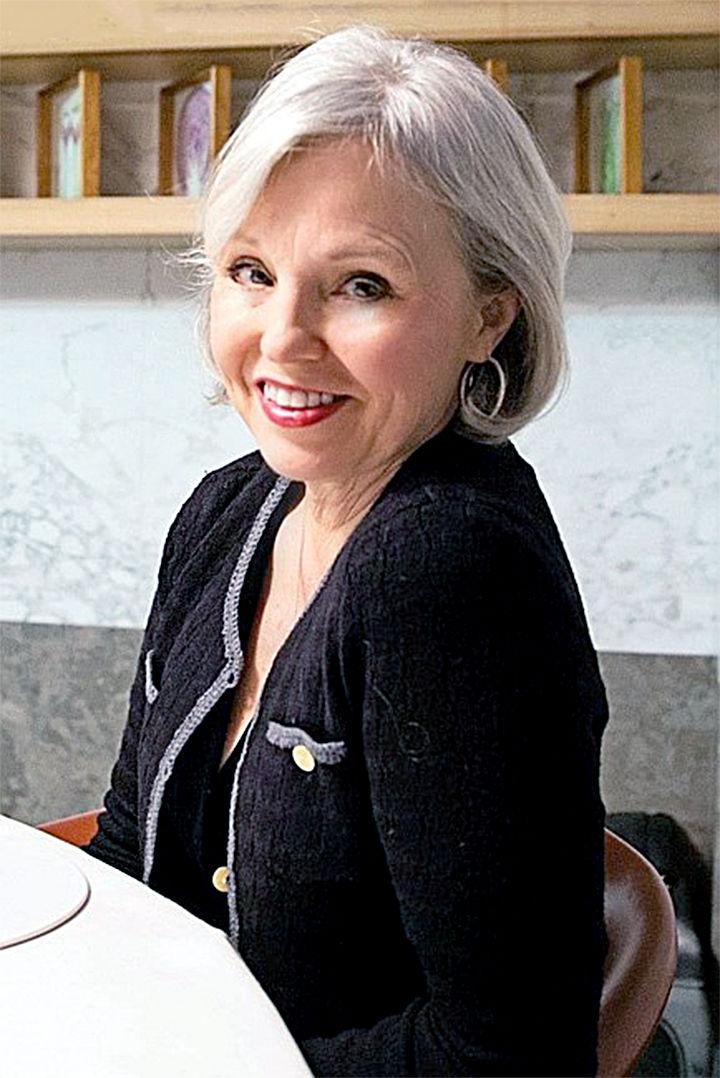 Nancy Beth Varner of Redlands, a former registered nurse who helped launch the Believe Walk as she battled cancer for 13 years, died on Saturday, June 1, 2019. She was 67.
The Believe Walk, which will be held this year on Oct. 6 in Redlands, has raised more than $5 million to help cancer patients since it was founded in 2008.  
Born November 22, 1951, in Chicago, to Rita and Daniel Bagdon, Varner's  family later moved to Southern California. She graduated from Corona High School in 1969 and earned her bachelor's degree in nursing from Loma Linda University in 1974, where she began her career. She married Bruce Varner in 1975.
Nancy Varner was active in several charitable causes such as Santa Claus Inc. and the Assistance League, where was a Headdress Ball model.
She co-founded the Loma Linda University Children's Hospital Foundation and the Big Hearts for Little Hearts Guild. She also compiled recipes for Guild Cooking School fundraisers and often assisted in compiling recipes for the event.
After being diagnosed with ovarian cancer in 2006, Varner dedicated her time to help other cancer patients. She joined Annie Sellas and Cathy Stockton to form the Inland Women Fighting Cancer Committee in 2008. The committee worked with Stater Bros. Charities to launch the Believe Walk to raise money and awareness cancer patients.
The Believe Walk started with 1,500 participants and has grown to more than 12,000. The 12th annual Believe Walk will be held on Sunday, Oct. 6, in downtown Redlands.
Varner enjoyed knitting, reading, cooking, traveling and gardening.
She is survived by her husband, Bruce Varner; mother Rita Bagdon; daughter Nicole Orue; three sons, Kevin, Sean and Brett Varner; sister Lynn Kemper and brother Daniel Bagdon; and eight grandchildren.
A rosary for Nancy will be recited at 6 p.m. Friday, June 7, at Montecito Valley View Chapel, 3520 E. Washington St., Colton. A mass will celebrated at 11 a.m. Saturday, June 8, at Holy Name of Jesus, 115 W. Olive Ave., Redlands
Reception will follow at 1 p.m. at the National Orange Show in San Bernardino.
In lieu of flowers, the family requests donations to the Bruce D. and Nancy B. Varner Presidential Endowed Chair in Cancer Research at the UC Riverside Foundation; P.O. Box 112; Riverside, CA  92502-9879, or to Stater Bros. Charities for the Believe Walk; P.O. Box 150; San Bernardino, CA 92404.
Believe Walk 2019
What: A 5-kilometer (3.15 -mile) walk to raise money for cancer patients,  co-founded by the late Nancy Beth Varner.
When: 8 a.m. Sunday, Oct. 6.
Start: State and Orange streets.
Finish: Redlands Bowl.
Online registration deadline: Oct. 2.
Cost: $35 for those 13 and older, $10 for children 4 to 12. Free for those 3 and younger but T-shirts are not included. Volunteers, 16 and older, walk for free.
Late registration: Add $15. Registration opens at 6:30 a.m. on the day of the event.
More information: Visit believeinlandempire.com or call (855) 883-4407 toll-free.