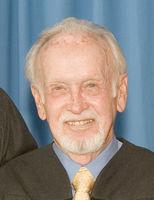 Charles D. "Chuck" Obershaw, known to many in Redlands as an area car dealer and philanthropist, died May 23 at his home in San Bernardino. Services were held on May 30 with burial at Mt. View Cemetery.
Obershaw, 92, opened his first auto business in the 1950s in San Bernardino with a used car lot called "Chuck's Inexperienced Cars," a name in tune with his creative personality.
He later went to work for a car dealer that eventually became Imperial Imports, the local Toyota dealership, in which he had a 25 percent stake. After he bought out his partners in 1970, the business became Chuck Obershaw Toyota.
He operated the dealership for many years before selling it several years ago. It is now known as Toyota of San Bernardino.
Obershaw and his wife Shelby supported many nonprofit organizations in the San Bernardino Valley, including major contributions to California State University and to San Bernardino Valley College. More than 175 graduates have earned degrees through Obershaw scholarships at the two colleges.
He was past president of several local nonprofit organizations and was a life member of the 11th Airborne Division of the U.S. Army, reflecting his WWII experience.
He is survived by Shelby, his wife of 50 years; his sister Roxanne of Cathedral City; his children Lynda of Pasadena, Lisa (John) Durham of Redlands, Elizabeth of Buckeye, Ariz., and David (Elizabeth) of San Francisco, and three grandchildren.