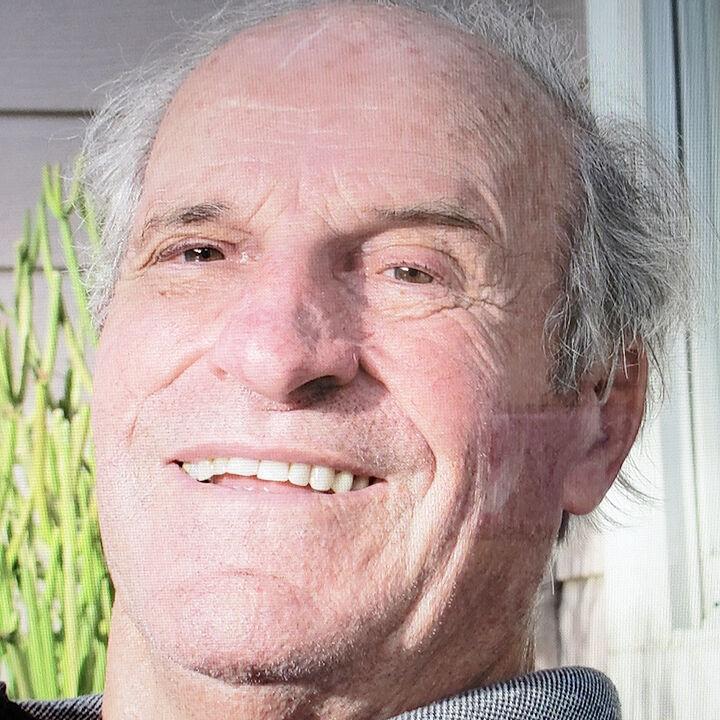 Harry Gabriel John, a World War II hero with the Royal Canadian Air Force who was named Redlands Man of the Year in 2014, died on July 23, 2022. He was 98.
He was born on Oct. 4, 1923, in Port Arthur, Ontario, Canada.
After his B-25 Mitchell airplane was shot down over France, Harry worked with the French underground that aided in the liberation of France. He was awarded the rank of knight of the French National Order of the Legion of Honour, the highest national order of France.
He settled his family in Redlands in 1958 and continued a strong commitment to public service throughout his life. He was a prominent certified public accountant and financial adviser who offered his services freely to many causes .
He was dedicated to saving Prospect Park from developers as a founding member of the steering committee to save Prospect Park. He was instrumental in establishing the endowment fund that would ensure the park's long-term protection and helped to preserve the Kimberly Crest mansion as a museum.
He was also a driving force behind the creation of Ford Park through the Noon Rotary of Redlands.
He joined the Beaver Medical Foundation in 1997 as secretary and one year later became president and served in that capacity for 18 years, retiring in 2016. He helped implement an endowment fund to expand their scholarship program from 18 to 29 health-care students.
Other notable commitments to Redlands included:
• Family Service board.
• City of Redlands Traffic Commission.
• Kimberly Crest board of directors.
• University of Redlands accounting teacher.
He was heavily involved with Sacred Heart Church where he served on the Parish council and chair of Lay Readers and was Scout leader for Boy Scouts Troop 11 where he helped build trails through the wilderness and instill a strong work ethic in his sons and the community youth.
He was on the board for the YMCA and served on the Community Circus Arts Corp. board for the Great Y Circus.
He loved sailing with his children on Lake Perris, and hiking with his daughters across the Grand Canyon and to the top of Mount Whitney.
He loved cycling and routinely participated in the public races at the Redlands Bike Classic with his youngest son. He biked to work until the age of 85 and navigated Machu Picchu at age 91.
The whole family joined him for a family campout for his 90th birthday. He loved his roses, which he dutifully cared for on the corner of Alvarado and Palm as well as in Prospect Park. An avid reader, Harry especially enjoyed history and poetry.
When he was named man of the year in 2014, he held up his grandson Jack up to the audience and proclaimed, "Family is my greatest accomplishment!"
He is survived by his wife Evamarie; five children, Steve, Chuck, Mary, Malaya and Greg; grandchildren and one great-grandchild.
The family suggests donations in his name to the Beaver Medical Foundation. Friends of Prospect Park, YMCA of Redlands, the Museum of Redlands and Redlands Community Hospital Hospice
A celebration of life is planned for Oct.2 at the Carriage House in Prospect Park.