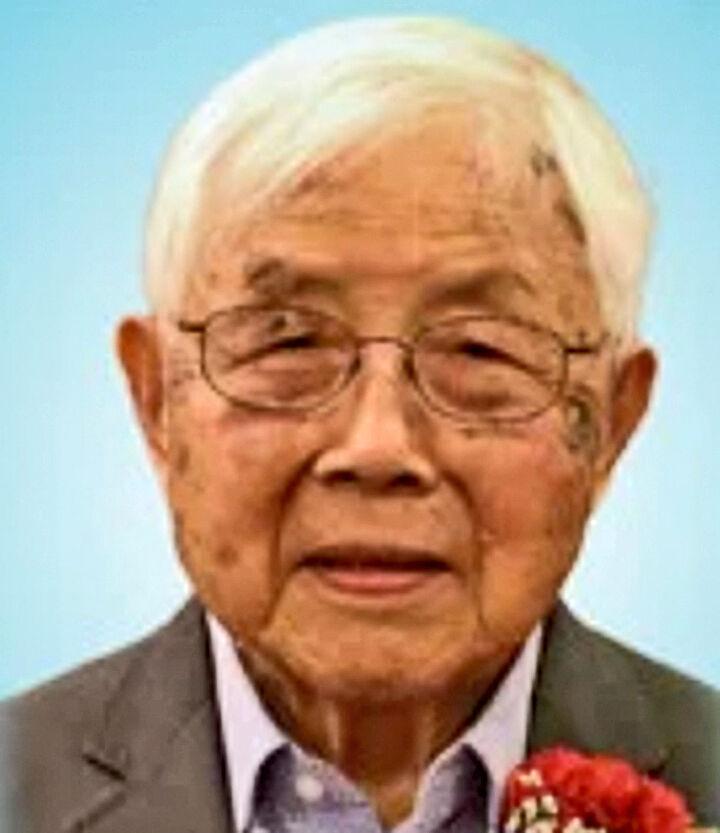 Sidney Kwock, a U.S. Army veteran and resident of San Bernardino and Redlands who founded a wholesale meat company and later the Imperial Palace Inn restaurant on East Highland Avenue in San Bernardino, died on Feb. 18, 2023. He was 98.
Born on Jan. 25, 1925, he was raised in San Francisco and drafted into the Army in September 1944. He served during World War II overseas in the South Philippines and Japan.
He served as private first class assigned to military police occupied territory before being honorably discharged in November 1946. He received the Philippine Liberation Ribbon with Bronze Star, Asiatic Pacific Campaign Medal, Good Conduct Medal, World War II Victory Medal, and Army of Occupation Medal.
He also received the Congressional Gold Medal honoring his military service as one of many Chinese-Americans who served during World War II.
In 1947, he married Fong in China. He brought her to the United States and joined in the partnership with his father and brothers establishing Palace Wholesale Meats on Third and D streets and later expanded, opening Palace Market located on Mill Street and Waterman Avenue.
After, the closing of the Palace Market, his wife and his Sister Lily established the Imperial Palace Inn restaurant on East Highland Avenue in San Bernardino.
He was a lifetime member of several organizations: Masonic Lodge #178 of San Bernardino (Rising Lodge #178), San Bernardino York Rite, Al Malaikah Shrine Temple and American Legion #421.
He was preceded in death by his wife Fong in 2015.
He is survived by his three sisters, Pearl, Lily and Joyce; two sons, Yumon and his wife Cherie, and Ewing and his wife Peggy; and two daughters, Betty, and Arlene and her husband Tom; six grandchildren, Kristie and her husband Scott, Harmony and her husband Henry; Jackie and her fiancé Richard, Casey, Danielle, Dustin and his wife Anna, great-grandson Vaughn, sister-in-law Lirong Yao Quan; brother-in-law Sing Li Hua; and many nephews, nieces, great-nephews and great-nieces.
He went golfing whenever he had a chance.
A visitation will be held from 4 to 6 p.m. at Bobbitt Memorial Chapel in San Bernardino on Monday, March 6.
Memorial services will be held at 10 a.m. at Bobbitt Memorial Chapel, San Bernardino on Tuesday, March 7. A graveside burial will follow a brief veterans ceremony at Montecito Memorial Park in Colton.