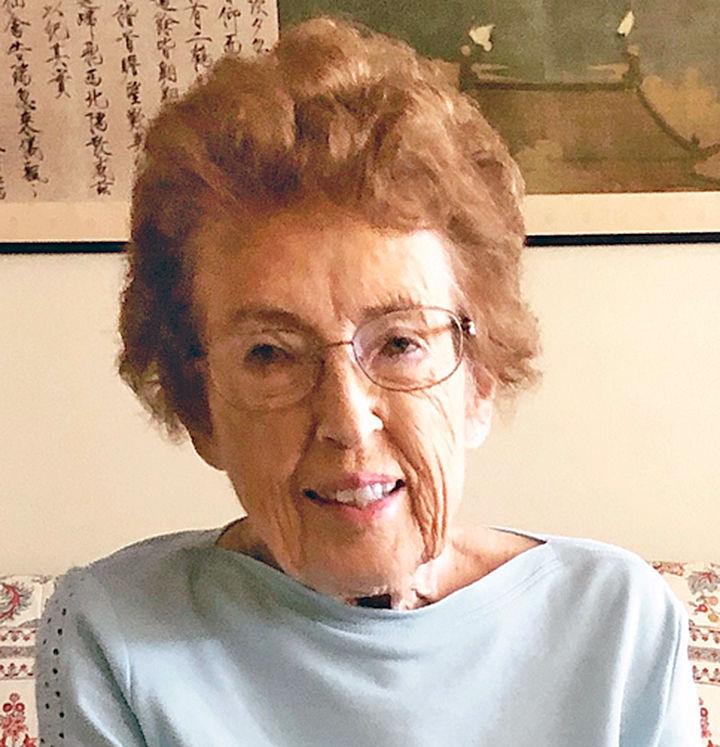 ­Nancy Petry, a Redlands resident since 1972 and a longtime leader of the Assistance League of Redlands and other service clubs, died quietly in her home among family and friends on New Year's Eve, 2019.
She was 89.
She was born on Aug. 30, 1930, in Kansas City to Murray Edward and Violet Henrietta Martin.
Her father was an accountant who became city controller for Kansas City, Kansas.
Her mother was a homemaker and church organist.
She earned a bachelor's degree and her teaching credential at Drury College (now Drury University) in Springfield, Missouri. She taught elementary school and later served as a substitute teacher until the early 1970s.
Nancy and Eugene Petry lived with their families two blocks apart after college.
Gene's father, Dr. Ezra Petry, was the Martins' family physician. Gene and Nancy married in Kansas City in 1954, and lived in Kansas City, Des Moines and Indianapolis during Gene's medical training.
Their son, Ed, was born in 1955, and Gene was deployed as an Army captain with his family to a medical unit in Japan for two years. Son, David, was born in Japan in 1958 just prior to their return to the United States.
The Petrys returned to Kansas and then moved to Indianapolis. In 1967, pursuing top-notch facilities for Gene Petry's medical work, the family moved to Los Angeles, where he served at USC Children's Hospital.
They moved to Redlands in 1972. Gene Petry served as a pediatric cardiologist at Loma Linda University Medical Center, working with infants with heart defects from all over the world. Many patient families over the years stayed with the Petrys during the weeks of treatment.
Nancy Petry was active in the Breakfast Club of Redlands, P.E.O. (Philanthropic Educational Organization) Chapter N, many local bridge clubs and bowling leagues, and was a member of the First Congregational Church of Redlands.
They enjoyed hiking and traveling. Nancy Petry visited all seven continents. For many years they hosted friends from the thriving Los Angeles flamenco community at their Redlands home.
Petry was preceded in death by her husband, who died in 2001.
She is survived by her sister, Jane Weathers of Salina, Kansas, and her sons, Ed of Florence, Oregon, and David of Santa Barbara.
She also is survived by two granddaughters, Samantha of Santa Barbara and Sarah of Durham, North Carolina, and step-granddaughter, Madison of Pomona.
A service was held Jan. 18 at the Kendall House at Plymouth Village.
Donations in Nancy Petry's name may be made to either The Assistance League of Redlands at https://www.assistanceleague.org/redlands/donate/. (Mailing address: Assistance League of Redlands, 506 W. Colton Ave., Redlands, CA 92374) or Yucaipa Animal Placement Society (YAPS) at http://www.yaps.org/programs/you-can-help. (Mailing address: 11937 13th St., Yucaipa, CA 92399.)