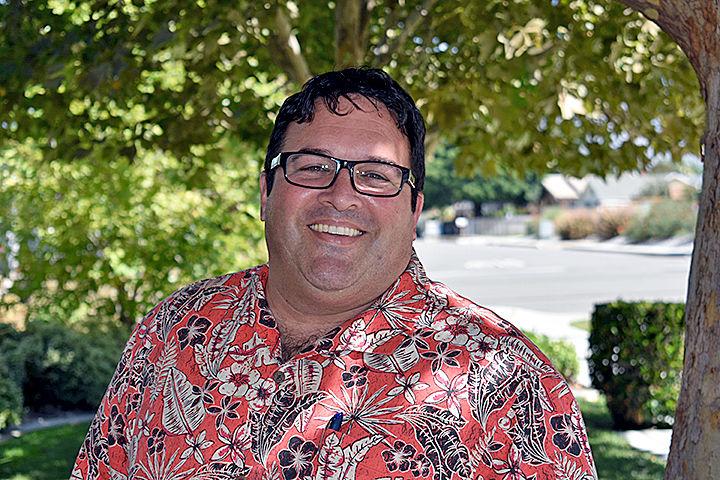 Boys & Girls Clubs of Greater Redlands-Riverside President and Chief Executive Officer P.T. McEwen was named executive of the year at Boys & Girls Clubs of America's Pacific Region Leadership Awards.
McEwen accepted the award at Boys & Girls Clubs' Pacific Leadership Conference in Sacramento. The award given by Boys & Girls Clubs' Professional Association for "distinguished service and vocational contributions."
"It is an honor to be recognized by a group of my peers. There are many wonderful people I worked with over the years and have helped me along my journey. I share this honor with them," said McEwen, a Highland resident.
"This is well-deserved recognition of the job P.T. has done in leading the Club," said Board of Directors Chairman Steve Dunkerken. "I've worked with P.T. and the Club for more than a decade and seen his skill set as a leader grow along with the Club to where it is today – reaching over 2,000 kids daily with a positive influence in their lives."
McEwen took over as CEO of Boys & Girls Clubs of Greater Redlands-Riverside in 2001. Before that, he was executive director of the Exeter Boys & Girls Club Community Center, now Boys & Girls Clubs of the Sequoias, and served as development director of Jackie Joyner-Kersee Boys & Girls Club in East St. Louis, Illinois.
At Greater Redlands-Riverside, he helped to raise more than $5 million to build its first clubhouse. He has grown and expanded services to more youth through partnerships.
"I cannot think of any person who deserves this award more than P.T., whose dedication, hard work and passion for youth radiates with his colleagues and his mantra, 'It is for the kids'," said Club senior vice president Mark Davis.