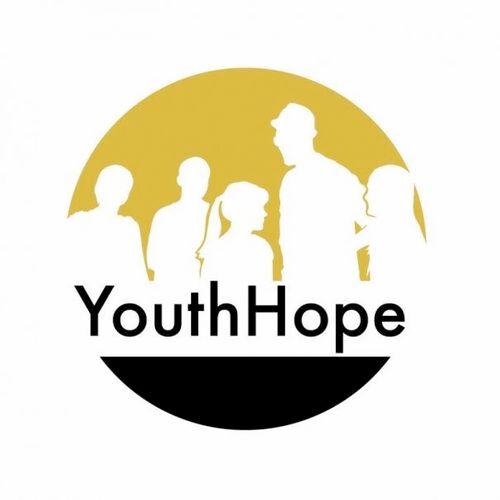 YouthHope founder and Executive Director Heidi Mayer and staff are concerned about the effects the coronavirus pandemic has had on young people.
"Obviously when we are helping the families we are helping the kids," Mayer said.
Since the coronavirus pandemic started, YouthHope has been able to regularly provide groceries to more than 500 families. Each family receives at least six boxes per visit.
"We personally drive these groceries to the families of our youth, which has given us a window into their home lives," she said. "It's important. Otherwise, nobody is checking up on their welfare."
In addition YouthHope provides meals twice a day to at-risk youth, visiting parks and other venues. The rationale is to help the kids not to wander the streets, to shelter in place. YouthHope has also opened its courtyard to provide a safe space and place of dialogue.
"Its different. It's healthier. It's safer and we are still providing all of our services including: counseling, dental assistance and in some cases housing," Mayer said.
Among the at-risk group, suicides, depression and drug use have increased. Children as young as 8 have been out on the street, she said.
"There is so much negative but we are doing positive. If we can come together and bring hope, we can get through anything. If you lose that hope what is there to live for?"
YouthHope continually acknowledges its dependence upon the help and generosity of community members. Churches, service clubs, families and even former YouthHope kids continue to help. Each time they do shout-outs on social media asking for groceries, the response has been good, she said.
This year instead of the annual Classic Car Show, YouthHope is hosting an Let's Get Active event, to be held the weekend of Oct. 31 to Nov. 1. November is National Homeless Youth Awareness Month. The event a "virtual fit challenge" raising money while providing an uplifting challenge to all.
Corinne Scott, director of fundraising, said, "We usually reach out to businesses to help us raise funds throughout the month. However this year due to how people are struggling, it just didn't sit well with us to do that. We can't all get together to participate in a united event but we can set and accomplish goals separately while sharing them unitedly.
"When you set a personal goal and work toward that goal you build up a hope within yourself that others see, plus you inspire others to do the same. The larger goal is to help our community embrace positiveness while raising funds for our youth."
Event participants will receive a T-shirt and are encouraged to share their training journey leading up to the weekend via Instagram and Facebook by using "hopetogether" and tagging @youthhope. On the event weekend. Participants will run, bike or swim or whatever goal they have set for themselves whether as a group. family or individual. Participants are asked to give a $35 entry fee.
Young people on the street
More than 33,000 young people in San Bernardino County are classified as homeless and can be found living on the streets, couch-surfing or lacking adequate night-time residence, according to the California Homeless Youth Project.
YouthHope Foundation: PO Box 7803 Redlands, CA 92375.
For more information: Visit youthhope.org or call (909) 793-2345.
Vespa Opportunity Drawing
Drawing: Available online or by calling the center for their Vespa Opportunity Drawing to be held Sept. 19.
Grand prize: 2016 showroom-condition Vespa or $2,000 cash. Second prize is $1,000.
Tickets: Go for a donation of $10 each or 11 for $100
Entry forms: Available at youthhope.org.