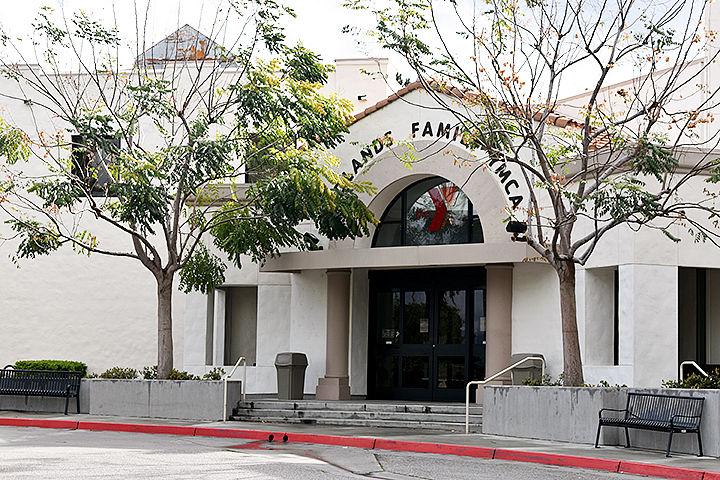 The YMCA of the East Valley announced Thursday, March 19, that it is closing its Redlands, Highland and San Bernardino fitness locations to the public effective Wednesday, March 18, until further notice because of the coronavirus.
The Day Camp and Preschool University will remain open to provide childcare for working families. However, parents have been informed that this could change at any time with in less than a 24-hour notice.
"Based on the recommendations from the CDC (Centers of Disease Control and Prevention) and the White House and the governor's office and the state alliance of California Ys, we felt it was the right decision," Darwin Barnett, executive officer and CEO of the East Valley YMCA, said on Thursday, March 19, in the Redlands fitness center.
"We're concerned about community health and we feel it was our responsibility to close at this time to help our members and our staff to stay healthy," he said.
The Redlands Family Y has been a pillar of the Redlands community for more than 133 years, throughout both good and challenging times, he said.
"We are grateful for the support and the love that our Y members and community have expressed to us," said a press release. "We are committed to doing everything possible to secure the future of the Y and its services in these uncertain times. Closure for any length of time represents a significant loss to our nonprofit organization and our community."
Over the past few years, YMCA programs have made a significant impact, from preventing accidental drownings to stopping summer learning loss in school-age children. Its after-schools serve more than 5,000 children every day.
"We ask that the community continue to support us by staying with us and not canceling their membership, and together we'll get through this," the release said, "or consider making a donation so that we can continue our vital work in the community. We hope that our community stays engaged and connected during this time and healthy.
"We ask that everyone continue to follow the guidelines from the Centers for Disease and Control and Prevention. We will continue to monitor this evolving situation and will work with local officials to determine what future actions will be necessary."
YMCA of the East Valley
Background: The YMCA of the East Valley is the 10th largest YMCA association in California.
History: Established in 1887, the association is composed of the Highland Family YMCA, Redlands Family YMCA, San Bernardino Family YMCA, Camp Edwards and licensed child care at 14 locations.
Membership: On average, the YMCA of the East Valley maintains more than 17,500 members and engages another 8,000 students in after-school programs. The YMCA of the East Valley is a nonprofit organization dedicated to strengthening the community through youth development, healthy living and social responsibility.
Donations: Can be made online at ymcaeastvalley.org/give or mailed to 500 E. Citrus Ave., Redlands, CA 92373.
During this closure: The Y will provide updates and information directly to staff, members and participants via email.
Keep sweating: The Y will share exercise videos, resources and tips on staying healthy.
Craft ideas: Will be shared at ymcaeastvalley.org and social media.
For more information: Visit ymcaeastvalley.org or call (909) 798-9622.