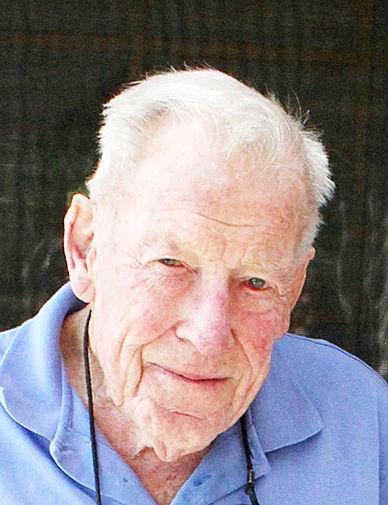 Harry Allen Pelton Jr., a U.S. Army veteran of World War II who had a long career in the aerospace industry, died on Jan. 24. He was 94.
Born May 9, 1925, in Los Angeles to Harry Sr. and Esther Pelton, he grew up in Los Angeles area where his parents owned a motorcycle business. He married Marjean Morgan in 1946.
Pelton raced motorcycles with his father and competed in both flat track and scrambles. Following his service in the Army, he earned a bachelor's degree in engineering from University of California, Berkeley, and later earned a masters degree in Engineering from University of Southern California. He worked for several aerospace companies before his long career at Aerospace Corp., from which he retired in 1987.
The Peltons were avid square dancers. They enjoyed traveling in their motor home, and trips to the family cabin in Mammoth Lakes and abroad. He attended NASCAR races with his family.
Pelton was is preceded in death by his wife. He is survived by his two daughters and their husbands, Bob and Terie Manning of Redlands, and Bill and Jennifer Watkins of Mentone; his son Andrew and his wife Patty Pelton of Redlands; five grandchildren, Debbie Hoffman, Nicole Dyess, Austin McLeod, Tamara Baze and Ian Pelton; seven great–grandchildren and two great-great-grandchildren.
A celebration of life will take place 10 a.m. Saturday, Feb. 15, at Desert Lawn Memorial Park, 11251 Desert Lawn Drive, Calimesa.