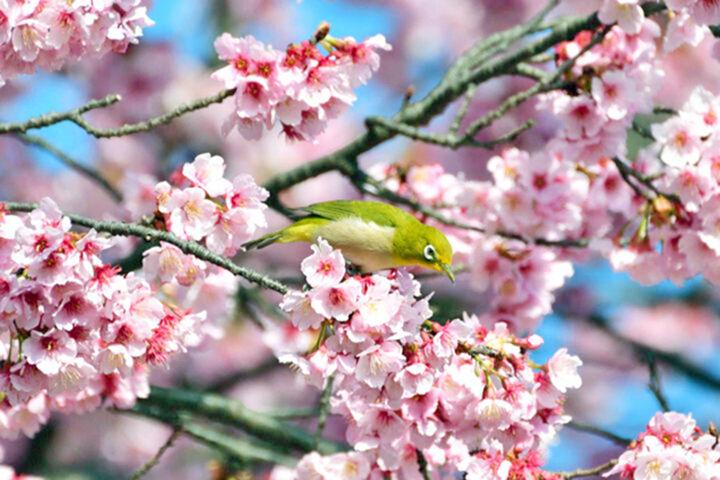 Have you ever noticed how nature never needs reminders as to when to bloom? And especially when it comes to new beginnings, nature is generally right on schedule.
"For everything there is a season, and a time for every matter under heaven: a time to be born and a time to die; a time to plant, and a time to pluck up what is planted," Ecclesiastes 3:1-2.
For many years now, I have always appreciated the thrill of watching my first few daffodils push and poke their sunshiny yellow heads above my flowerbed, or being greeted by the fuzzy pink newness of tiny azalea buds.  Yes, spring can be such a beautiful time for rebirth and revival that we often feel as if an unexplainable magical spell has been cast over our town.
Everything seems to come to life in springtime. Flowers bloom, animals come out of hibernation, and people find reasons to emerge from their homes. But the start of springtime is not the only time for new beginnings because unlike nature, we humans have the ability to take control of our own personal destiny and to choose a fresh start any time of the year.  
To be sure, life is sprinkled with joys and disappointments that may cause our emotions to range from seasons of weeping or mourning over the loss of a mate or a friend — or even our own health or independence — to seasons of laughter, joy and dancing such as at wedding celebrations and family gatherings.
It is important to accept whatever season we happen to be in, knowing that it is probably not going to last forever. I believe it pays to hang in there as best we can, to appreciate what we have and to expect that eventually we will come into our own personal springtime where we can cherish our own new beginnings.
We all tend to get stuck from time to time in the scatter of seasons as they ebb and flow. While this experience may vary from person to person, it often boils down to a choice between doing nothing or taking a chance on trying something new.
For example, is it time for us to downsize to a less demanding and more manageable property or uproot ourselves to another city to be closer to family?  
It takes courage to make a fresh start. But time is nonrenewable so I always lean in the direction of whatever decision beings peace of mind and a calming sense of relief. And we all know that sometimes the simplest things in life can bring the greatest satisfaction.
There is always more than one way of looking at things. And though it's important to consider the opinions of others, each of us has our own internal guidance system to point us in the right direction.
Sometimes a new beginning can bring an end to loneliness by opening up opportunities to make new friends or the chance to enjoy some worthwhile fun activities which were previously not available us.
Yes, closing one door often means that a wider one will open somewhere else which could lead to miracles in building new and cherished friendships. To be sure, having enough courage to strike out in the direction of new beginnings could mean that a long dark winter in our lives is finally coming to an end.
Winter always turns into spring.