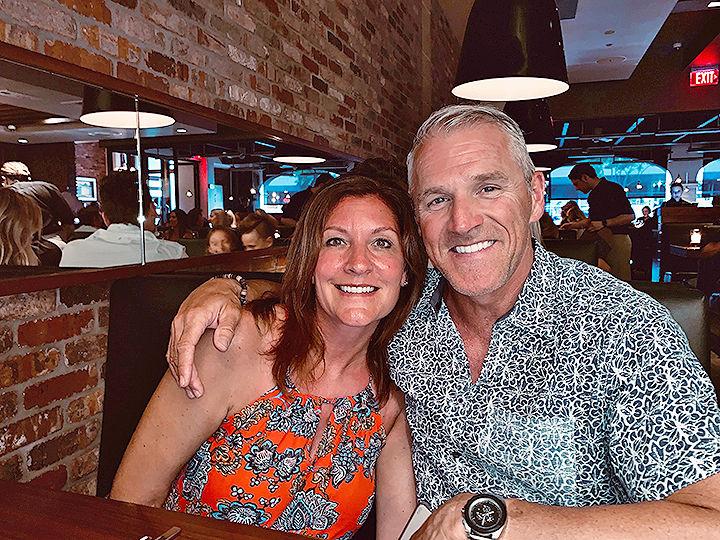 For the 10,000 baby boomers (people in the U.S. born from 1946 to 1964) that turn 65 each day, according to Forbes, navigating through the countless Medicare plan options can be daunting.  
A common scenario goes something like this: As seniors approach their 65th birthday, the government starts sending them tons of information by mail. The non-stop soliciting through phone calls and internet ads also begins.
Bombarded and overwhelmed by the pressure and time-constraints of open enrollment, some end up selecting a plan they don't understand, or even worse, one that doesn't offer the coverage they need.  
"I had tons of questions when it was time to enroll in Medicare," said Al LeBrun, minister of senior adults at Immanuel Baptist Church in Highland.  
"I got on the internet to do some research, and it was so confusing — typical government stuff."
But thanks to local resources such as Welsh Insurance Services in Redlands, which offers free in-person Medicare consultations and enrollment assistance, seniors don't have to rely on phone or internet interactions for help.
"They'll explain it to you without charging a dime," said LeBrun, a longtime client of Scott and Sarah Welsh, independent insurance brokers who are contracted with most insurance carriers in Southern California.
"I have medical issues that had to be addressed in order for me to learn what part A, B, C or D would cover."  
LeBrun, who was referred to the Welshes by a friend, has been referring other seniors in his ministry to them for about 10 years.
His church, along with other local community organizations, hosts information seminars led by the Welshes at least once a year. He says they are the specialists in this area when it comes to helping people with Medicare.  
"Medicare is a generally well-run government operation with a lot of options," said Scott, who was president of the Redlands Chamber of Commerce in 2018. "But people have to find the right options."  
Those who do often find their Medicare benefits and plans to be even better than their former employers' benefits.  
"We are local, knowledgeable and often know the local doctor groups because we have even helped the doctors' parents enroll in Medicare," he said.  
The process begins with a free, one-hour consultation during which Medicare plans are reviewed.  
Clients should bring their Medicare card, if they have one, and a list of current medications.  
The Welshes complete, process and submit the enrollment application and then act as liaisons between the client and the plan, troubleshooting referrals, answering questions and alerting them whenever there are any changes to their plans.  
Seniors might wonder why they need these services in the first place.  
Because Medicare doesn't cover everything, clients must use insurance agents or brokers to gain access to the plans that cover the gaps, explained Sarah, who has 25 years of experience in Medicare billing and Medicare supplement insurance, and 10 years in her current capacity.  
Scott was inspired by his wife's knowledge and commitment to giving straightforward and honest advice. After 25 years in sales in the radio industry, he joined her in 2013.  
Both have been serving the Redlands community in various volunteer roles for years.  Sarah was a Girl Scout leader for eight years and Scott has been media and marketing director and an executive board member of the Redlands Bicycle Classic since 2006.
It was Scott who branded the Bike Classic's slogan, "Where legends are born."
Together they have helped more than 1,000 local customers with their health care choices, including individual/family plans, Covered California plans, and small business group health plans. The two firmly believe that they can be an integral part of health care planning for those reaching retirement age without charging them.  
"Every successful business fulfills a great need, and there is a great need for help with Medicare," Scott said.
For more details on community meetings or consultations: 1445 W. Redlands Blvd., Suite B, Redlands; (909) 520-8482; welshadvantage.com.