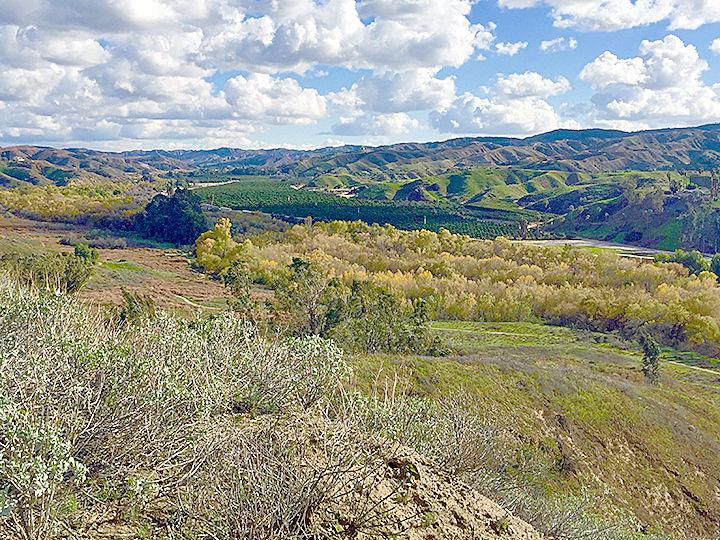 Redlands has within its city limits some things no other inland area city can claim: rugged canyons, Santa Ana River wash, year-round flowing creek, lush riparian habitat and stunning scenic vistas. These assets, however, come with big responsibilities, most of which fall on Redlands Conservancy, the holder of the conservation easements for most of the city's open space properties.  
The conservancy seeks two or three committed volunteers to help manage the two major open space properties: the 200-acre San Timoteo Nature Sanctuary in San Timoteo Canyon and the 341-acre Herngt "Aki" Preserve in Live Oak Canyon.  
For each of the sites, Redlands Conservancy engages volunteer site managers, trail-keepers and habitat workers to help fulfill the goals and objectives for managing the sites.
Martin Lemon, the volunteer site manager for San Timoteo Nature Sanctuary, came to the conservancy's volunteer corps through the Outdoor Ambassador program. With his background in land management, he offered to help with San Tim, working to abate invasive plants, restore native vegetation, and maintain the trails so they are safe and friendly for users.  
Two hundred acres is a big chunk of land, and San Tim is troubled by more than half of the land being covered with invasive mustards, Russian thistle (tumbleweeds), goathead thorns and non-native grasses that rob the native vegetation of water, hence rapidly take over the landscape. According to Lemon, just keeping the trails and trail shoulders clear of weeds is a chore too big for one person.
Lemon is looking for two or three volunteers who want to be close to wild places, making a difference in real time for the long-term condition of the land. He needs people who will be able to commit themselves to learning about land management, and specifically, to helping with the management of San Tim.
No experience is necessary, he said, but the experiences the volunteers will acquire will make them valuable assets to the community, environmental management companies and their own yards.
These special volunteers will learn a lot about land management, he said. They will learn why land and plant surveys are important tools for the land manager; they will learn to identify invasive plants and learn what characteristics make a plant invasive, hence a problem for managers and the ecosystem; they will learn the hardships that invasive plants impose upon the native flora and fauna; they will learn the differences among annual, biennial and perennial plants and how these characteristics influence management choices; they will learn how an Integrated Pest Management plan is utilized to achieve the best management results with the least impact to the environment; and they will learn methods that can lead to the successful reintroduction of native plants.
Volunteers that commit themselves to this program will work alongside Lemon to maintain the trails and common-use areas, and be involved in the reintroduction of native plants to San Tim.
They will also interact with Aaron Echols, Field Ecologist of Inland Empire Resource Conservation District and Chris McDonald, PhD, Inland and Desert Natural Resources Advisor, University of California Cooperative Extension on a frequent basis.
Lemon hopes for volunteers who will commit themselves to being available on a long-term basis so he can plan for the specific projects that need to be started and continued at San Tim.
How to volunteer
Volunteers who see themselves helping maintain San Timoteo Nature Sanctuary and the Herngt "Aki" Preserve should contact Redlands Conservancy at (909) 782-6208.