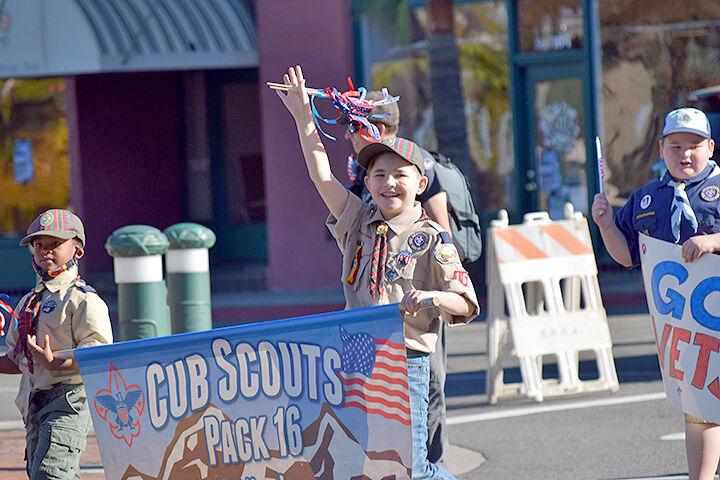 Redlands Veterans Day celebration drew crowds to Citrus Avenue and Jenny Davis Park on Thursday, Nov. 11.
The celebrations started with a parade down Citrus Avenue, led by Grand Marshal Marion Arnett, a 1940 Redlands High School graduate and U.S. Navy veteran. Jenny Davis Park hosted the observance where former Redlands City Councilman Mick Gallagher served as the master of ceremonies.
"We would like to take this opportunity to remember the incredible cost paid by those who gave their all to help preserve the freedoms we enjoy," said Gallagher, "those gallant individuals who fought and died for our country."
Mayor Paul Barich thanked the veterans for their sacrifice.
"We honor our veterans to recall their valor and dedication and to say thank you," he said. "We can't thank you enough. We are here because of you."
Assemblyman James C. Ramos highlighted the struggles many veterans face once they return home.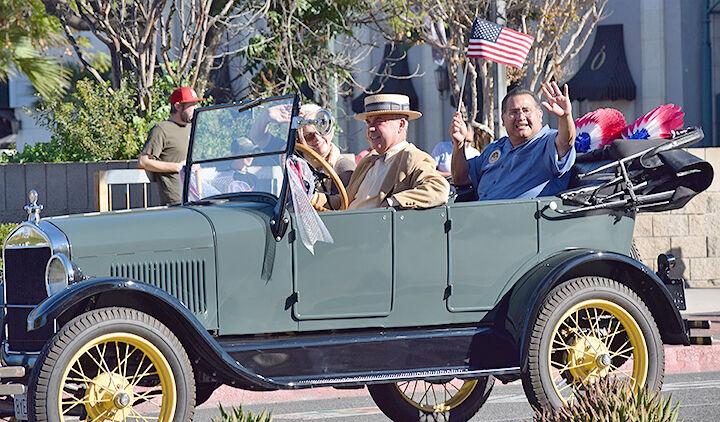 "I want to acknowledge for many coming back to civilian life, there are many obstacles that have to be overcome," said Ramos. "I grew up and still reside on the San Manuel Reservation where many members went and fought in the different world wars and campaigns. When veterans come home, we have to make sure resources are readily available for those that put their lives on the line for us. Issues such as mental health, employment to move forward, issues that we shouldn't just be talking about on Veterans Day are issues that we need to talk about in honoring our veterans 365 days a year.
"We need to stand united, side by side, not in front and not in the back, but side by side, and recognize all of our veterans and the rich diversity in culture that brings us together as American people. Today we honor all veterans, but let's make sure we honor them and their families every day of the year."
Gallagher introduced grand marshal Arnett, who was stationed in the Philippines in Leyte Gulf in 1944. He was a pilot who flew medical personnel and supplies to Mexico for more than 10 years. Arnett served on the Yucaipa School Board from 1957 to 1969. He is a pilot who has flown medical personnel and supplies to Mexico for more than 10 years.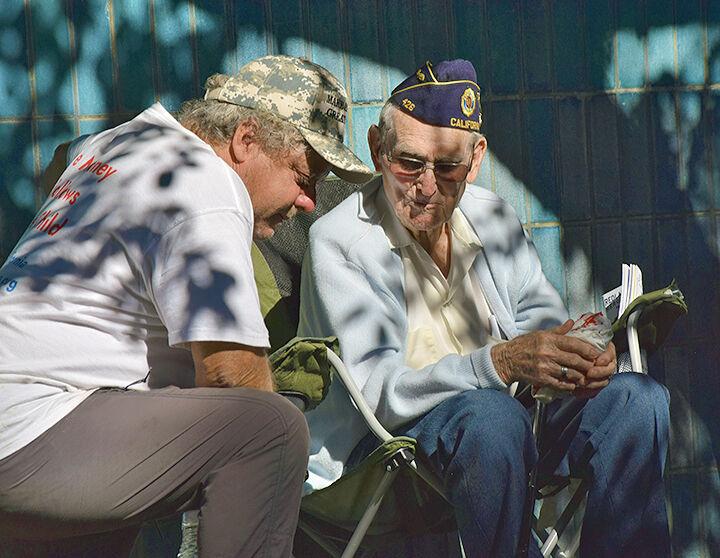 "I'm so proud and happy to be here," said Arnett. "I was born in San Bernardino and grew up on a farm in Yucaipa. I had three deferments then was drafted by the Navy. I spent two years in the Philippines. It was quite an experience."
Arnett found the trunk of a Japanese sailor who died when his ship sunk offshore. The trunk contained stamps, letters, a watch and a Japanese flag. He had the flag for about 60 years before he found the family of the soldier. The flags were important because friends and family would sign them before men went off to war.
The final guest speaker of the day was U.S. Air Force Col. Lloyd "Jake" Jacobson, who began as an aviation cadet in Lackland Air Force Base in Texas, and in the navigation training program Ellington AFB, also in Texas. After two years as a navigator at Hondo AFB, also in Texas, he flew for nine years with the Military Air Transport Service and the Military Air Command. He flew C-119, C-124, C-133 and C-141 planes for over 9,000 total hours. Jacobson retired after 27 years and became a typing and computer teacher for 15 years at Moore Middle School in Redlands.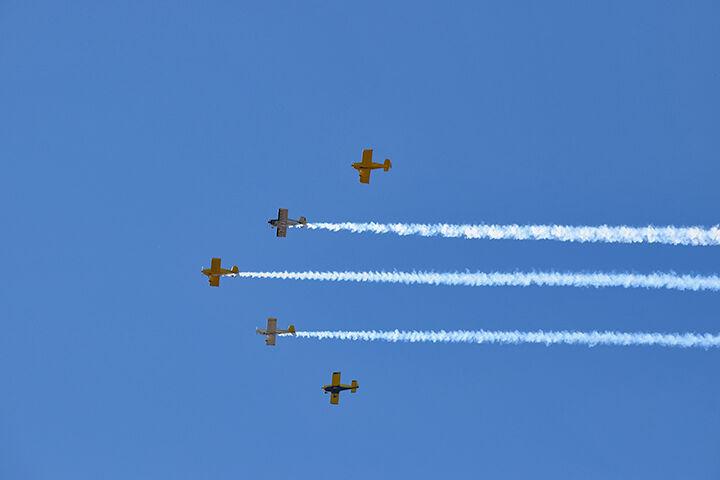 "My initial goal was to be a pilot, but there were no slots available when I started my service in 1953," said Jacobson. "So, I entered the navigation program, and after 15 months of training, I was made a second lieutenant and received my wings as a navigator. After a two-year tour in Japan flying as a navigator in C-119s, I was accepted for pilot training, and in 1958, I received my wings as a pilot.
"I spent the majority of my career in the military air lab flying transports. As a child during World War II, I dreamed of being a pilot. For me, that dream came true. I would not change my Air Force career for anything.
"Let's explore the question of 'what is a veteran?'" continued Jacobson. "Some veterans bear visible signs of their service, a missing limb, a jagged scar. Others may carry the evidence inside them, a pin holding a bone together, a piece of shrapnel in a leg. The men and women wear no badge or emblem.
"You can't tell a vet just by looking. A veteran is a cop on the beat who spent six months in Saudi Arabia sweating two gallons a day, making sure the armored personnel carriers didn't run out of fuel. He or she is the nurse who fought against futility and went to sleep sobbing every night for one solid year or more.
"A vet is the POW who went away as one person and came back another or didn't come back at all. A veteran is an ordinary and yet extraordinary human being, a person who offered some of life's most vital years in the service of their country and who sacrificed their ambitions so others would not have to sacrifice theirs.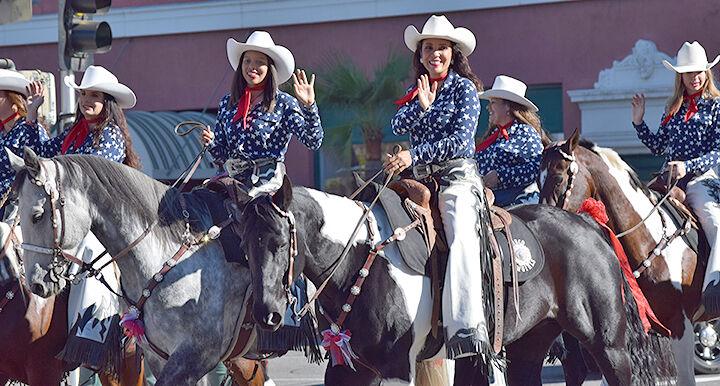 "As a veteran, you can leave the military, but it never really leaves you. For all its flaws, the military is a comfort zone for anyone who has ever worn the uniform. To romanticize military service is far removed from reality because it is serious business, especially in times of war.
"I miss people speaking directly and clearly to others and never showing disrespect for rank, race, religion or gender. Mostly, I miss being a small cog in a machine so complex it constantly circumnavigates the Earth and so simple it feeds everyone on time three times a day, on the ground, in the air or at sea. I don't know anyone who has served that regrets it."