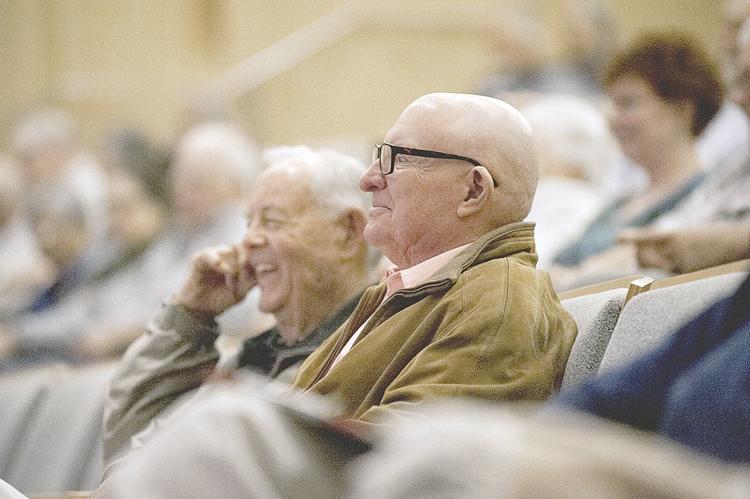 What do anthropologist Dr. Jane Goodall, Atlantic reporter and author James Fallows, and activist Ralph Nader all have in common? Each has made a mark on the world and each has presented at the Redlands Forum, the education and cultural series sponsored by Esri and the University of Redlands Town & Gown.
Usually held in the conference center on the Esri campus in downtown Redlands, the events — which often fill to capacity — are free and attended by business leaders, students, and community members.
"The Redlands Forum is a unique space where conversations flow freely and community builds," said Ralph W. Kuncl, president of the University of Redlands. "In addition to this energized discourse, our students often have opportunities to engage more deeply with presenters who visit the campus, and our faculty are frequently invited to present."
Starting with former U.S. Sen. Bob Kerrey in 2009, the Forum has welcomed historians, environmentalists, representatives of law enforcement, musicians and University of Redlands faculty to talk about current issues and events.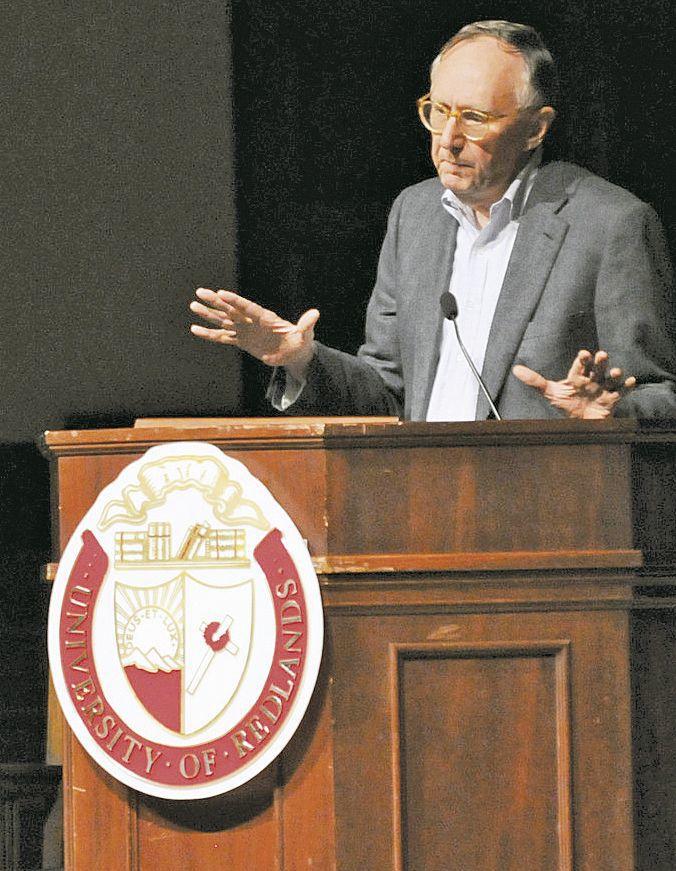 "As a city, Redlands is blessed with the positive collaboration between Esri, the University of Redlands and the community at large, resulting in the Redlands Forum speaker series," said Redlands Mayor Paul Foster. "For the past decade, the Forum has provided a wide range of unique and timely topics for the consideration and intellectual growth of our hometown, as well as the greater Inland Empire."
Over the past year, speakers have included home restoration celebrity Brett Waterman, author and Atlantic reporter James Fallows and local historian Larry Burgess. The Forum usually presents more than 20 programs each year, the most recent featuring legendary oceanographer, and explorer in residence at the National Geographic Society, Sylvia Earle, discussing the importance of environmental stewardship of the ocean.
"At its start, the Redlands Forum was similar to a small sapling, just planted in the ground," says Jack Dangermond, co-founder and president of Esri. "The lecture series has been cultivated by the community for over 10 years — providing a space for learning and connecting the important topics of our time and times to come. As we imagine the next 10 years of the Redlands Forum, our dream is to continue the discourse about ideas, solutions, and innovations that could be realized by coming together to create a better future."
Redlands Forum
The Redlands Forum, sponsored by Esri and the University of Redlands Town & Gown, offers educational and cultural programs on a variety of topics for free or at a nominal cost. Presenters include government and business leaders, environmentalists, filmmakers and performers.
Next Forum: "The Power of Love," Fran Grace, University of Redlands professor, Wednesday, Nov. 20.
When and where: The forums are from 5:30 to 6:30 p.m. at the Esri Conference Center, 380 New York St., Redlands.
Register a week in advance: At esri.com/en-us/about/events/redlands-forum/overview#upcoming n More information: redlands.edu/townandgown