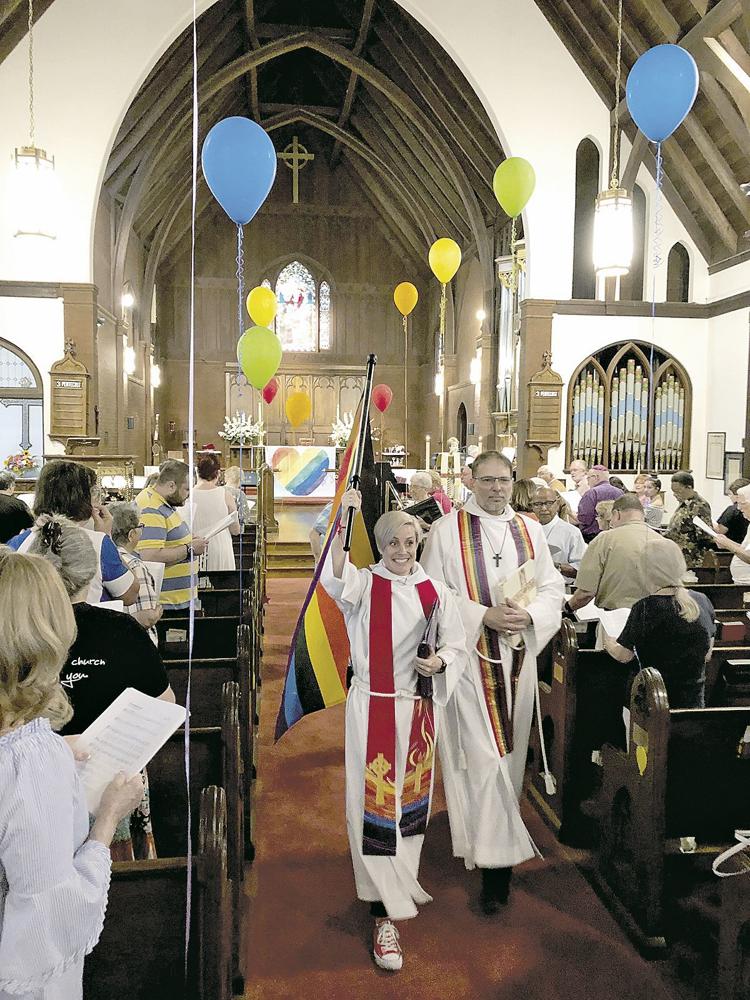 Approximately 250 people, including visitors from surrounding cities, turned out for Trinity Episcopal Church's first annual Pride Sunday Service on Sunday, June 30. The service concluded with the dedication and permanent hanging of the Pride Flag over the church's Fern Street entrance, symbolizing the church's evolving commitment.
In doing so, Trinity Episcopal becomes the first church in Redlands to publicly adopt such a proactive stance.
Excitement and anticipation hung over the gathering as the Rev. Paul A. Price and Associate Rev. Liz McQuitty conducted the event. He said he never imagined in his 15 years of service that he would witness such a movement in his Redlands congregation. Several congregational members and visitors echoed this same strain.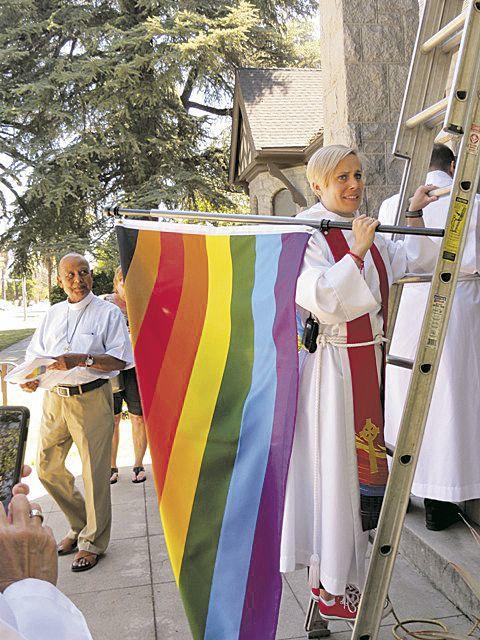 Price said the event wasn't a spontaneous nor was it meant to be political or divisive. Rather, it reflects a position that the congregation has come to embrace as a result of a series of meetings and discussions beginning last year. Congregational members had been going through a period of internal reflection, asking themselves how they could be more relevant and effective in their ministry to those outside the church. They sought to do so through specific action that would demonstrate the church's love and concern and not just through words alone. The Pride Flag ceremony and welcoming of the LBGTQ community was born of this process. The Episcopal Church has for several years officially accepted gays and lesbians into its clergy.
In 2003, the first openly gay bishop was consecrated. Since then Episcopalians have been working toward a greater understanding and radical inclusion of all people.
Their service, based on the practice of the early church, is drawn from the Book of Common Prayer, the Old and New Testaments and other sources approved by the Episcopal Church USA.