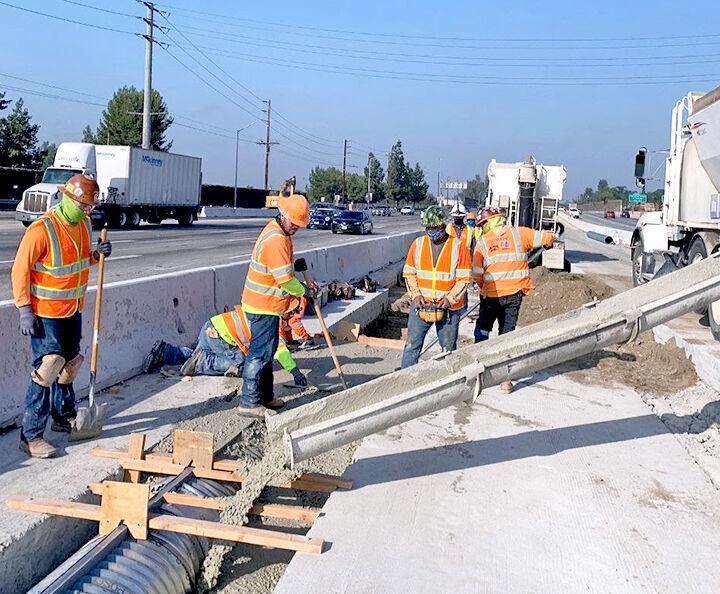 The $929 million San Bernardino County Transportation Authority project to add toll lanes to Interstate 10 continues to move toward Redlands. The 33-mile project is scheduled to end in 2023 when the lanes reach Ford Street.
Work is underway from Fairplex Drive in Pomona to Etiwanda Avenue at the border of Rancho Cucamonga and Fontana.
"Eighteen bridges throughout the corridor will either be replaced, widened, or improved to accommodate the widening of the freeway," said a press release issued last week.
Major bridge project underway include:
• Sultana Avenue Bridge: Demolition began in May. The bridge will remain closed to through traffic for seven to eight months. Detours are available to vehicles, bicycles and pedestrians.
• 4th Street Bridge: Crews are relocating underground utilities at Fourth Street in Ontario to prepare for upcoming bridge reconstruction.
• Euclid Avenue Bridge: Crews demolished the east side of the bridge and are working on rebuilding the northbound lanes.
Another major project to place at night on east-bound lanes between Indian Hill Boulevard in Claremont and Mountain Avenue near Upland to allow crews to re-stripe and complete the new temporary lanes.
In late October, portions of I-10 and local streets including Monte Vista Avenue and Fourth Street will be closed overnight so crews can partially demolish sections of the freeway.
The project has been in the works since the early 2000s. The final Environmental Impact Report, approved in June 2017, lists 26 projects from Colton through Redlands, including major projects at:
• Pepper and Rancho avenues, La Cadena Drive and Mount Vernon Avenue in Colton.
• Hunts Lane and Waterman and Tippecanoe avenues in San Bernardino.
• Mountain View Avenue in Loma Linda and Redlands.
• California and Alabama streets in Redlands.