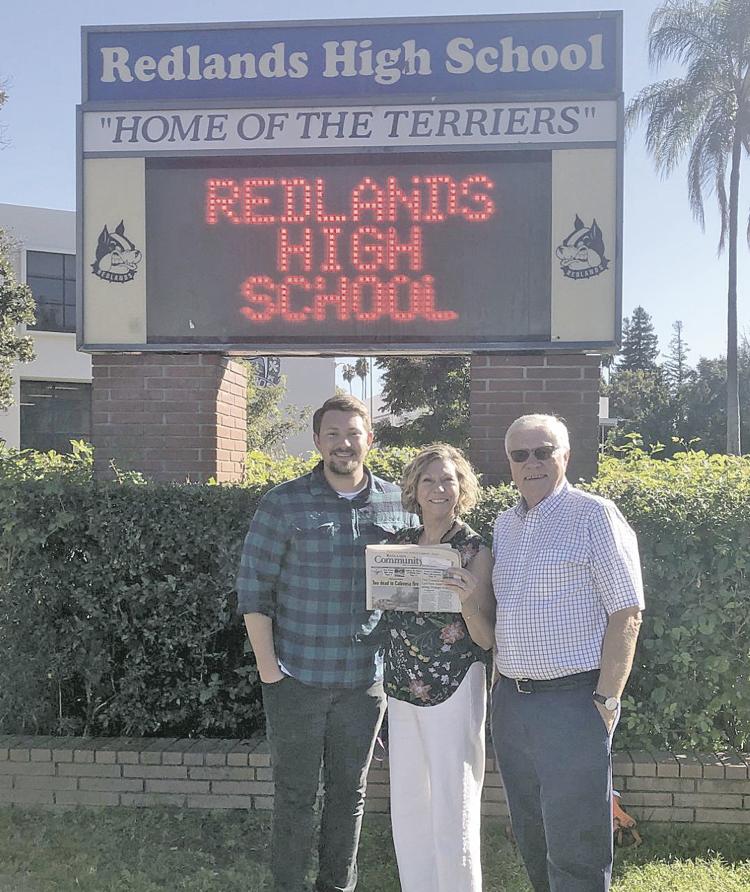 A trip to Redlands High School — undoubtedly the shortest for the Redlands travelers feature — features three generations of family members who have taught in the district.
Dr. Harley Raumin was in the district for 39 years, He e taught math at Cope Junior High from 1963 to 1972 and at RHS from 1972 to 1981. He was an administrator in charge of secondary curriculum at the Redlands district office from 1981 until his retirement in 2002.
Susan Johnston has worked in the district since 1987: She taught Spanish and computers at Moore Junior High from 1987 to 1989 and Spanish at RHS from 1989 to 1997. Since then, she has been teaching Spanish at Redlands East Valley.
Her son, Matthew Johnston, has taught math at RHS since 2017. She graduated from RHS in 1981 and her son graduated from RHS in 2012.