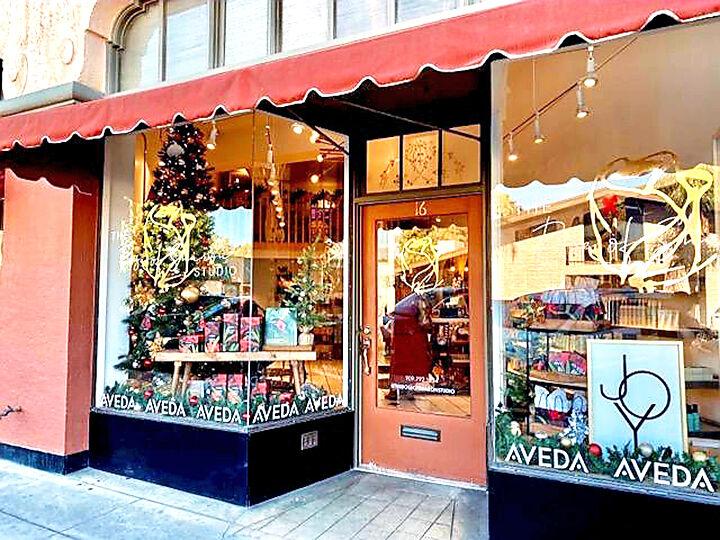 Redlands native Marty Alvino had a dream 46 years ago when she began doing people's hair in her garage. Her hard work, talent and vision enabled her to open her first full-fledged beauty salon in 1984 which she named The Rose of Sharon. It was ­at 22 E. State St., now the site of The State gastropub.
Today the Rose of Sharon is the oldest, long-standing beauty salon in Redlands and remains in the ownership of Marty Alvino's family, having passed to the third generation.
Marty herself is a third-generation Redlands native. Born Martha Diana Dorres, she is the daughter of Adeline Lerma and Claude Dorres. Her grandparents Ascension and Elisa Morales Lerma settled in Redlands in the early 1900s where they raised their family and Ascension published a Spanish language newspaper. He was born in Spain and immigrated to Chihuahua, Mexico. Elisa's family was from Mazatlán, Mexico.
Marty's creativity, sense of fashion and persistence carried her through the years and helped her propel The Rose of Sharon from a small-town beauty shop to one of the Inland Empire's most recognized names in the industry. From the time she picked up her first pair of scissors nearly a half century ago, "I knew my fingers belonged in a pair of shears and not on a keyboard," she said.
Her children Miguel and Lexx share her passion for the business, and that, plus tragedy, have made them a close-knit family. Tragedy first struck when Marty's daughter Amber died in a car accident just three months after giving birth to a baby girl. In her mid-50s, Marty became mother to her granddaughter Lexx. Then the family suffered another loss when Miguel's daughter Paris died of cancer at age 11.
In 1988 the Rose of Sharon moved from State Street to Centennial Plaza at 101 E. Redlands Boulevard where it remained for 26 years. In 2002, Marty transferred ownership of the salon to her son Miguel Alvino, and in 2013 the salon took up new residence in the historic Santa Fe train station on Orange Street.
During Miguel's tenure the Rose became an Aveda Concept salon and boasted 10 hair stylist stations, including stations for his sister/niece Lexx and mother Marty who continued to style hair for long-term clients one day a week.
"Each of us has had our own vision of how the salon should adapt to creative new trends and the latest industry technologies," said Miguel. "My vision was more along the lines of a 'department store' concept."
Enter the Year 2020. Covid-19 forced the salon to close for a period of time, and during that time Miguel researched Covid protocols for reopening. Meanwhile, the lease was soon coming due, four stylists had either retired or opened their own businesses, and Miguel's home loan real estate business was occupying more of his time. "We decided it was the perfect time for the next generation to take over," he said.
Now under the ownership of Marty's granddaughter Lexx Alvino Wray, the Rose of Sharon has a new look and a new location in downtown Redlands at 16 E. Vine St. "Both my mama and my brother had beautiful visions for what our salon could become," said Lexx. "And now it's time for my part of the dream."
Lexx, who has her own unique design concepts, has created a Boho-chic boutique salon with six stylist stations. And one of those stations continues to be occupied one day a week by the founder Marty Alvino.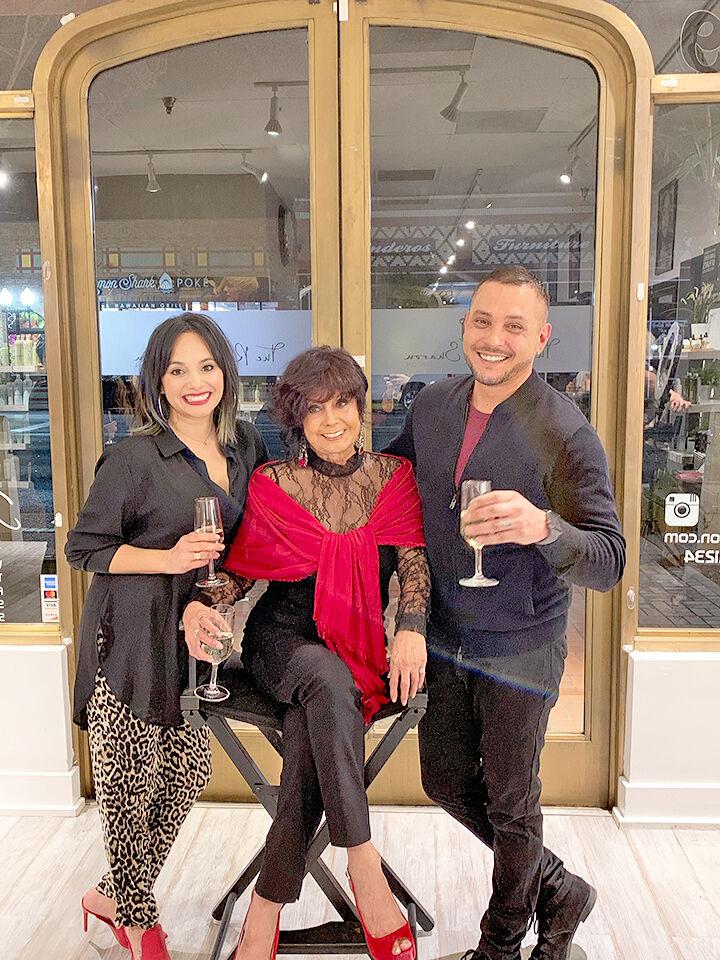 Redlands first known Spanish newspaper
Ascension G. Lerma published a Spanish-language newspaper in Redlands in the early 1900s. The only known surviving copy of El Amigo del Hogar ("The Friend of the Home") is preserved in the photo and ephemera archives of the A.J. Smiley Public Library. Images of America Redlands (Arcadia Publishing, 2004)