Redlands has many things to be proud of, and the Great All American Youth Circus is one of them. The circus is a unique concept and the oldest community circus in the world. This year "Circus Remix" kicks off on Friday, May 6, after a two-year hiatus due to the pandemic.
Circus Director Emilie Gleisberg became the circus director in 2018. Her first show was "The Stupendous Tremendous Adventures of Joey Grimaldi." He was one of the most famous clowns of the early 19th century. Then she directed the "Once Upon a Circus" and they were supposed to do "Circus in Stereo," but the pandemic put a stop to those plans just as the rehearsals were to begin.
This year's show "Circus Remix" is a play on words for the show that did not happen. Some of the acts are kept the same, and others are new. Because it is the first show back in person, they have relied heavily on repeat performers. This year's circus will include 240 performers. Usually they are 140 more. The biggest participation would have been 450 in 2020.
Gleisberg's first performance was in 2001 when she was 6 years old. "I grew up in the circus," she said. Except for one of the performances she directed, "I've been in every show since."
With a degree in kinesiology and performing for American Acrobats, Gleisberg got the opportunity to apply to become the director right out of college.
For a year she worked as the assistant for then interim director, Jenna Guzman-Lowry.
"I was planning to be a professional performer," she said but the opportunity to become the circus director in Redlands was too good to pass up. "When we started in September we didn't know if we were going to have a show, so the people that are here took a chance," she said.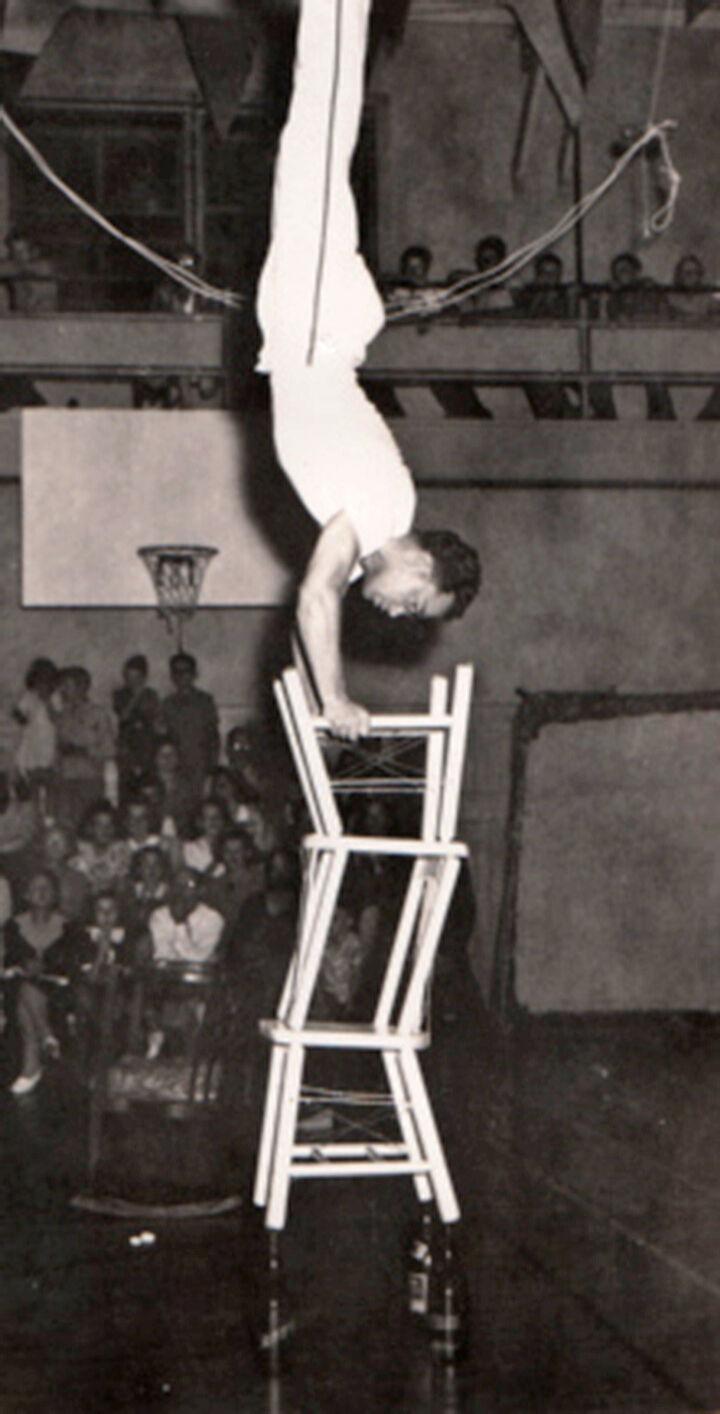 This year the big act is Duo Cradle. Normally, there would be more than one big act. The duration of the show is closer to two hours this year compared to three hours in years prior.
The oldest performer this year is in his 70s, while the youngest is 3.
"We have a surprising amount of twins in the show. And if you are watching acro, there could be a pyramid with five people in it and all five of them are from the same family," she said.
Strong relationships are built within the first year of participating.
"These people become like second parents. The people I've known in this circus have been here my entire life and you make connections that help you throughout your life. It's truly a great network and a great little community to be a part of as an adult," said Gleisberg.
The Great Y Circus is busy year-round. Auditions for bigger roles begin in August. In September, the training season starts for the show in May. In June planning for Summer Circus camp and next year's show begin.
During the summer hundreds of kids join the Summer Circus. In August, it starts all over again.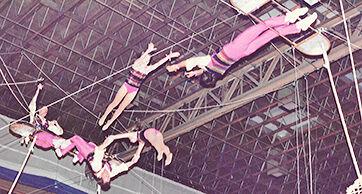 Without the many volunteers the show could not go on. In a typical year up to 170 trainers volunteer their time and energy. This year there are 86 volunteer trainers. Circus participants are also encouraged to be part of community outreach events like road shows, the Believe Walk, the 4th of July Parade and many others.
Participants come from all over the Inland Empire, from Big Bear Valley to Grand Terrace, Riverside to Beaumont. Most come from Redlands. Normally 20% would be new to circus, this year it is 10%. Each act is a two-hour class every week. Many do multiple acts and or volunteer.
Former performers with the Great Y Circus can be found at the San Diego Zoo, Sea World and Cirque de Soleil.
"Brennan Mejia is the red dyno charge Power Ranger," Gleisberg said of The Y performers going on to bigger things. Today, Meija is one of the trainers.
For the past two years during the pandemic, they had outdoor circus on the lawn.
"We were doing things spread out," Gleisberg said. "There were things we couldn't offer. Things are heavy when they are made for circus. They are not meant to move far. I do not miss that."
She is excited to be back in an audience filled arena.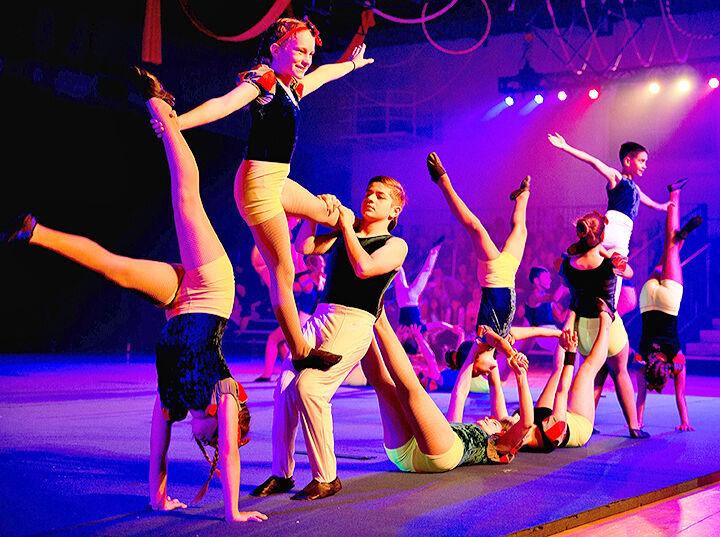 Show times
7 p.m. Fridays, 5 p.m. Saturdays and 3 p.m. Sundays during the next three weekends starting today. Doors open 30 minutes before each show.
Dates: May 6, 7, 8, 13, 14, 15, 20, 21 and 22.
Tickets: $17 for adults and 12 for children 3 to 12. Children 2 and younger can sit on their parents' laps.
Questions? Visit ymcaeastvalley.org/programs/circus/circus-tickets-2/or call the circus director at (909) 798-9622.
Performers who started at the Great Y Circus
Jill Finders Pages: Flying Trapeze.
Joey Box: Stunt coordinator.
Lisa Hoyle, Sierra Mortan, Olivia Brown, Karen Castle, Danny Castoldi, Dan Pera: Stunts.
Alyssa McCraw: Las Vegas performer.
Josh Wray: Universal Studio, stunt, television.
Kelsi and Spencer Mathey: performers.
Jesse Alford: Lighting director.
Brennan Meija: Power ranger television character.
Scott Land: Marionette master.
Circus directors
1929-1968: Roy Coble, founder.
1969-70: Dave Umbach.
1971-1972: Ann Sackett.
1971-1986: Warren "Woody" Wood.
1986: John Biddick.
1987-1988: The circus goes dark.
1989: Danny Castoldi and Pete Wray.
1990-1995: Jon Garrett.
1996: Mike McGeary and Sid Cawile.
1997-2004: Pete Wray.
2005-2008: Melanie Ramiro.
2009-2012: Robin Stein.
2013-2016: Tanner Greenhalgh.
2016-2017: Jenna Guzman-Lowry, interim director.
2018-present: Emilie Gleisberg.
The former Ringling Bros. and Barnum & Bailey performer Roy Coble was the founder of the…
Anyone driving around Redlands for an extended period of time will at some point see cars wi…