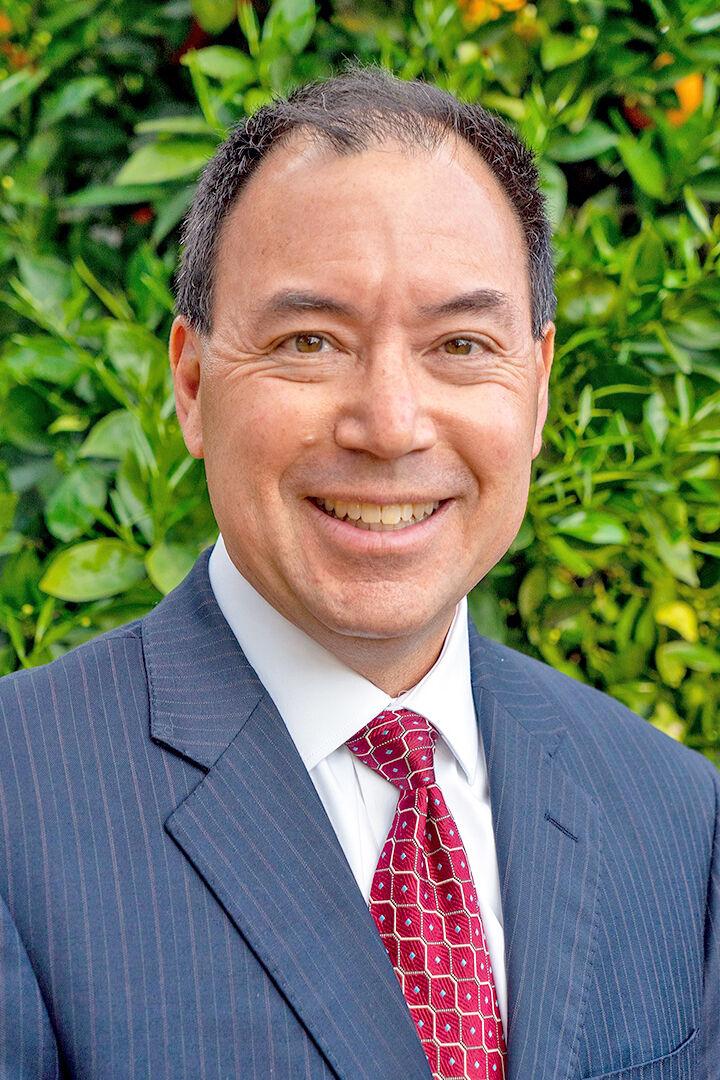 The COVID-19 pandemic has touched everyone. Cover your face in public. Stay 6 feet away. There are too many people living together in a place this small. Distance learning. Zoom fatigue. Many of us have lost jobs. Essential workers are concerned about their safety. There is anxiety about what's next. Will the kids be OK? Will we be able to pay the rent? Will we be able to buy food? Just imagine how difficult this is for someone who also becomes a violent crime victim.
In 2019, there were 10,442 violent crimes report in San Bernardino County. According to the National Alliance of Trauma Recover Centers, research shows that few crime survivors receive the support they need to heal and to move past the trauma they experienced.
Only one in 10 people who survive a violent crime received direct assistance from a victim service agency. This number is even less when unreported crime is factored in — and more than half of violent crimes are unreported. Untreated trauma is costly to the survivor, the family and the larger community.
Attention is focused on crime perpetrators. There is tremendous effort by law enforcement to apprehend them. There are resources aimed at bringing them to justice. There are programs provided to them for rehabilitation and reentry into society.
For instance, San Bernardino County Probation Department provides assistance and case management to link more than 15,000 clients per year to behavioral health services, health services, job training and placement services, healthcare enrollment, Cal-Fresh enrollment and housing assistance. This support is proven to decrease recidivism and decrease overall cost to taxpayers.
The state of California initiated a Trauma Recovery Center pilot program in 2001. The recovery center model is designed to reach survivors of violent crime who are unlikely to engage in mainstream mental health or social services. It includes assertive outreach to engage crime survivors. It provides case management to coordinate care for basic needs (medical, legal, financial, housing) across systems. It targets people who face challenges accessing care, such as low-income people and those who are young, homeless or from communities of color.
More than a dozen Trauma Recovery Center (TRC) sites have now been established statewide. A four-year randomized clinical trial and subsequent research demonstrates that the model is both treatment- and cost-effective.
Christian Counseling Service in Redlands has been selected to provide the first TRC in San Bernardino County. They are able to do this with support from and coordination with the district attorney, Redlands Police Department, the Blessings Center and Redlands Family Service. The service has secured a two-year contract with the state to provide outreach, case management and psychological services.
The state relies on our financial supporters to cover the start-up costs and working capital. The Blessings Center will provide housing support. Redlands Family Service will provide food and clothing. Together, Christian Counseling Service will work with these and future partners to assist violent crime victims get the support they need.
The pandemic has drastically increased the demand for basic needs such as food and housing provided by local nonprofits. I encourage you to make any contributions you can to the organizations in your community.
I encourage those who can to contribute to local nonprofits that support those who are less fortunate. They are able to nimbly and efficiently fill gaps that public and private for-profit institutions cannot.
Roger Uminski II, CEO of Christian Counseling Service and a longtime Redlands resident, has more than 25 years experience supporting health and human services programs, mostly with the County of Riverside and Inland Empire Health Plan.
Christian Counseling Service, a nonprofit clinic that provides comprehensive mental health services and bridges clients to community services.
Help the trauma recovery effort
Redlands Family Service: redlandsfamilyservice.org/donate/
The Blessing Center: theblessingcenterredlands.org/how-to-help/donate.html
Christian Counseling Service: ccs-cares.org/donations/