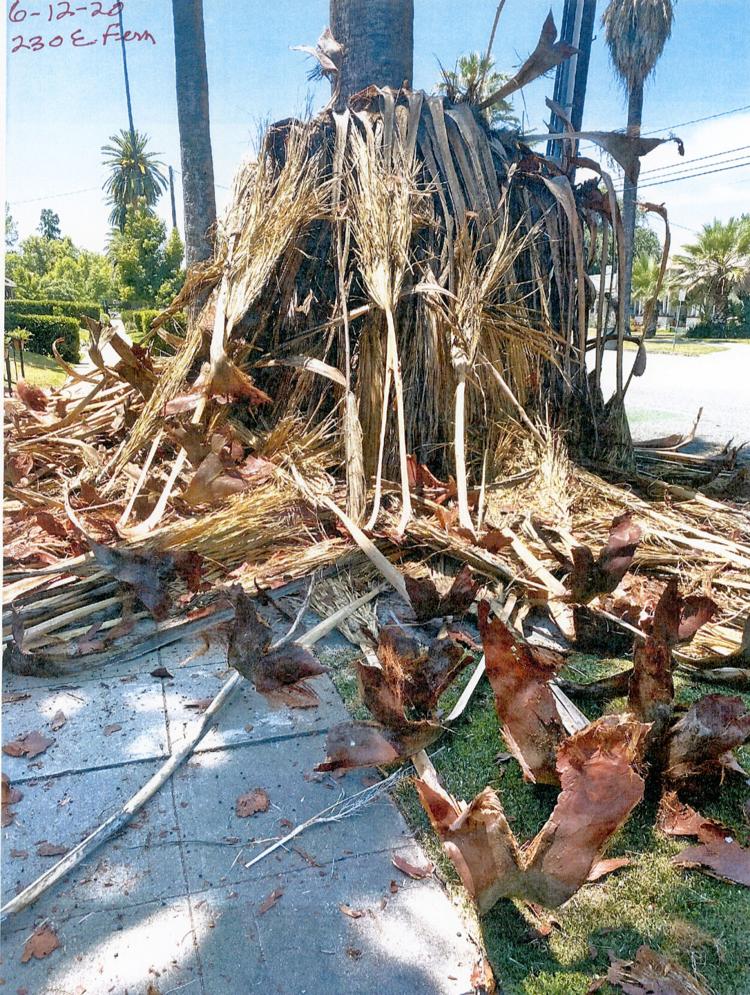 In June, a large palm tree skirt fell onto the sidewalk and street, prompting the Redlands Street Tree Committee to take action.
"It fell on Fern Avenue and made such a loud boom and shook the ground," said committee member Janet Ward. "People thought a car hit a building."
Ward, who lives across the street in the Fernwood Condominiums, said she and her neighbors thought someone was trapped under the brush.
"We called 911 because we truly thought someone was under there," said Ward. "It happened in the middle of the day where people walk, and dogs use that tree all the time."
Luckily, no one was hurt.
"The city did not allocate money for tree trimming due to budget cuts," said Ward. "But this is dangerous. It could have killed someone."
The Street Tree Committee is working on a Tree Maintenance Donation Program in partnership with the Redlands Community Foundation.
"Donations made to the maintenance program will be used for the routine trimming of street trees," said Ward.
The Redlands Community Foundation is a tax-exempt, nonprofit 501(c)(3). The foundation is volunteer-led by a board of trustees and was established to create an endowment to improve Redlands' quality of life.
How to help
To donate: Send a check payable to Redlands Community Foundation P.O. Box 8909, Redlands, CA 92373. Also include name, address, phone number, email and amount of donation.
For more information: Call Janet Ward at (909) 793-6113.