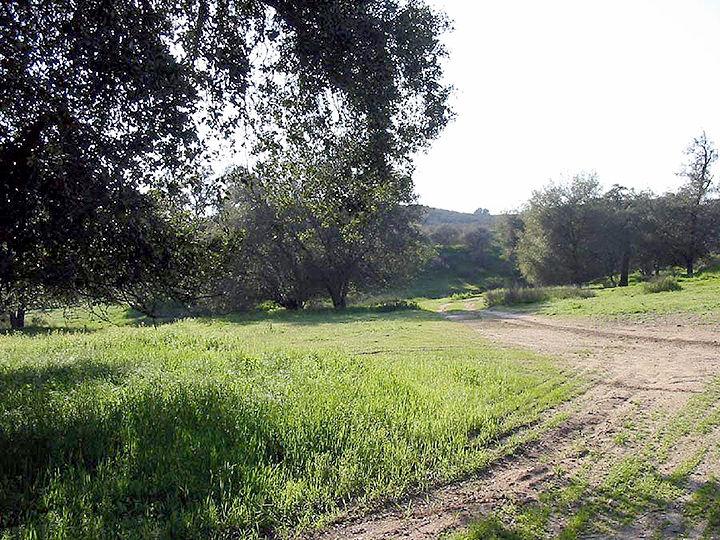 At one time, oak groves shaded a good portion of Live Oak Canyon and the entire Yucaipa area, according to a historic trails and bridle path map created by Redlands civil engineer Isaac Ford in 1941. Drought, development and pests have contributed to the almost complete loss of this once-massive oak grove.  
In Herngt "Aki" Preserve in Live Oak Canyon, a handful of mature oaks still survive, and Redlands Conservancy, which manages the preserve, will soon begin a long, slow process to restore the majestic beauty of the native oak tree habitat.  
With a substantial grant from SoCalGas, the conservancy will be able to plant a new oak grove, starting at Redlands Gateway Ranch on Live Oak Canyon Road. Titled "Oak Grove Restoration at Redlands Gateway Ranch," the project will purchase and plant oak seedlings in the west pasture at the ranch and along Live Oak Canyon Road.
In addition to providing money to purchase the oak seedlings, the grant will fund all the infrastructure required for the trees to successfully grow with support from irrigation and pest abatement tactics.  
According to Redlands Conservancy, the planning has begun for where and how to plant the grove, which may include other native trees in addition to the oaks. Depending on the size of the tree purchased for the planting project, the new grove could range from 25 to 100 trees.
Officials at SoCalGas contacted Redlands Conservancy in mid-December to start the grant process. As expressed in a letter from Trisha Muse, director of community relations, SoCalGas believes that supporting local organizations helps create a meaningful and important community partnership.   
One requirement from SoCalGas is that the project include a planting day when SoCalGas employees can participate.  The "Oak Tree Spring Thing" is tentatively scheduled for late March and will involve inviting any community member to join the event to plant an oak seedling, or tree, depending on the size. Participants will receive a T-shirt and a delicious lunch at the ranch.  
Crafton Hills Open Space Conservancy conducted a similar oak tree planting effort in 2017 with funds provided by a sale of land to the Department of Public Works. Volunteers planted more than 80 trees along Oak Glen Road and south of Highway 38, working in teams to plant 15-gallon trees in already-prepared holes with gopher baskets around each root ball. The long success rate for this effort looks positive.
Redlands Conservancy member Kathy Havert, coordinator for the native plant restoration work at Redlands Gateway Ranch, said that the new oak grove will help mitigate the impact of climate change in the long run by providing habitat for native avian fauna and protection for under-story growth which supports native mammalian fauna.
Long-term plan
The SoCalGas grant funds a piece of the long-term plan for native plant restoration at Redlands Gateway Ranch, a city-owned property leased and managed by Redlands Conservancy, and open to the public for workshops and garden visits.  
More information: Visit redlandsconservancy.org.