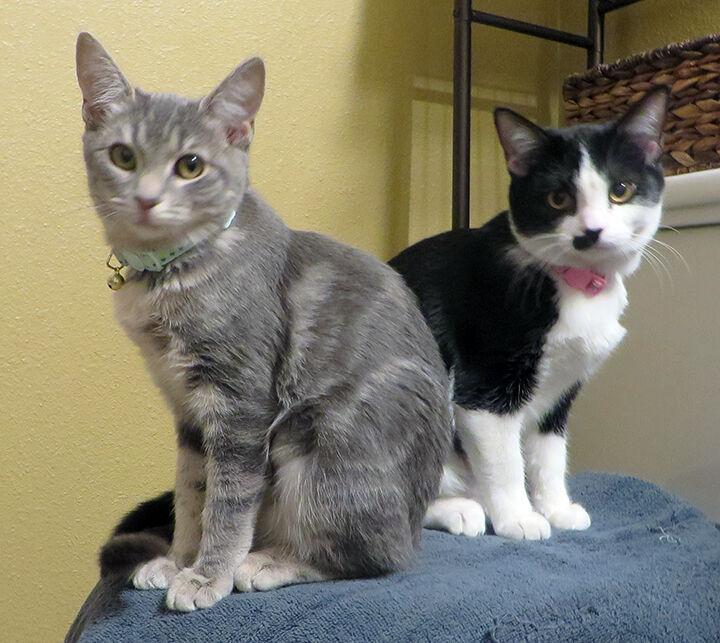 Lulu and Star, adorable 5-month-old sisters, were found in an apartment complex with their mother and another sibling. A kind citizen took in the young kittens and cared for them with the support of the Redlands Friends of the Animal Shelter (REDFOSA) until she was told she couldn't keep the whole family.
This pair then went to a REDFOSA volunteer to be fostered.  REDFOSA is an organization that mostly provides medical intervention for needy shelter animals.
Star and Lulu are so cute playing and sleeping together. They are both frisky and playful, and love their toys. Both are curious and affectionate with people. They are fully vaccinated, spayed and microchipped.
Those interested in finding out more about one or both of these beautiful kittens can call (909) 255-1644. More photos of Lulu and Star on the REDFOSA Facebook page.
— Compiled by Edie Rens
Redlands Animal Shelter
Where: 504 N. Kansas St.
Phone hours: Call (909) 798-7644 between 10 a.m. to 5 p.m. Tuesday through Friday, or between 10 a.m. to 4 p.m. Saturdays.
View the animals: petharbor.com and at the shelter by appointment.