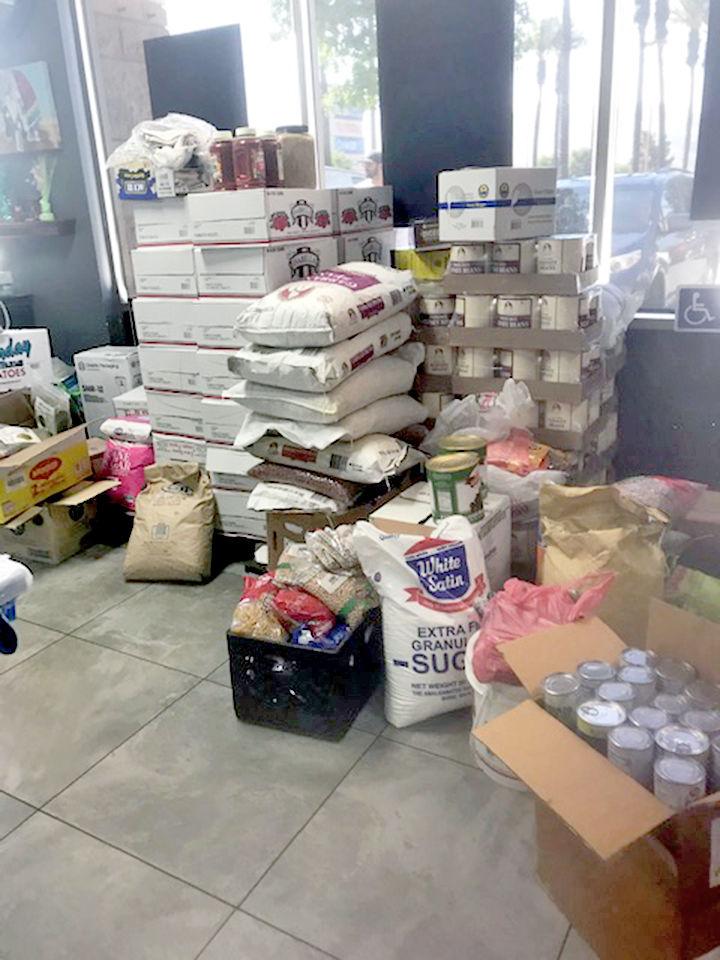 The Sikh community has been gaining well-deserved attention throughout the Inland Empire these past weeks with its monumental effort of providing free daily hot meals, weekly grocery bags and protective masks to thousands of people affected by the pandemic. Those directly benefited include: senior citizens at nursing homes, health-care workers at local hospitals, out-of-work and cash-strapped families, and homeless people.
The Sikh Temple or gurdwara in Riverside is really the hub for this effort. On site up to 1,400 meals a day are served and together with area hot meal distribution, the local Sikh community has now served more than 40,000 meals.
Redlands Mayor Paul Foster praised the effort last week during a Zoom meeting with the Redlands Chamber of Commerce.
Volunteers gather daily at the temple from 6 a.m. to 1:30 p.m. to hygienically (hands and utensils prewashed and head coverings worn) prepare, cook, package and distribute hot meals. These meals are available locally in partnership with the Community Food Station program, via their three pop-up booth locations operating daily in Redlands. A significant number of meals are also being transported to Banning and Forest Falls areas.
The meals are vegetarian style consisting of aromatic rice, vegetables and lentils, lightly seasoned with Indian spices and are packaged conveniently in food-grade plastic microwavable containers. Each is a ready-to-go take-out meal.
Gurpreet Singh, COVID-19 coordinator at United Sikh Mission Singh, recently told a local news outlet, "No one should go hungry is the way we are approaching this. We serve seven days a week because there are no days off for hunger."
To understand the rationale behind the effort is to understand a bit about what makes the Sikh community. The concept of the "free kitchen" or "langar" as it is called began with the first teacher and founder of Sikhism, Guru Nanak, who held that feeding others is one of the greatest services that can be rendered to fellow humans.
Baljit Toor, a member of the local Sikh community recently related the following simplified account from the life of Guru Nanak:
"When he was a young man his father gave him 20 rupees to start a business, on his way to do so he found a group of hungry hermits. Nanak went to the nearest market, spent the money he had been given on food items, returned and served the hermits a cooked meal.
Upon Nanak's return his father was so upset, he struck him angrily, exclaiming, 'I asked you to make a good investment and you lost my money feeding the hungry?' Nanak replied, 'Father, I could not find a greater virtuous investment then feeding the hungry.' From this the langar system was adopted by Sikhs."
Toor further shared, "To this day, whenever there is hardship and people are destitute we Sikhs respond by utilizing our langars.
"There are about 5,600 gurdwaras in the world and the langer is open morning until evening for everyone. No one will ask you about your race or religion or the reason why you are there. Rich or poor, everyone will be served, no questions asked. Some people ask us from where we get the money for that? We always answer that, "Our first teacher Guru Nanak invested 20 rupees in a great investment company. We are still receiving interest on that investment and serving the world."
The Sikh community
Where: The Sikh Temple Riverside is at 7940 Mission Blvd. Riverside.
What: Sikhism is a monotheistic religion that originated in the Punjab region of the Indian subcontinent around the end of the 15th century. It is the fifth largest organized religion in the world.
Meanings: Sikhism comes from the Sanskrit root sisya meaning "disciple" or "learner." A Gurdwara is the Sikh place of worship and acts as a community center. Information is taken from the Sikh website as well as Wikipedia.)
For more information or to donate: Visit riversidegurdwara.com or call (951) 685–9701.