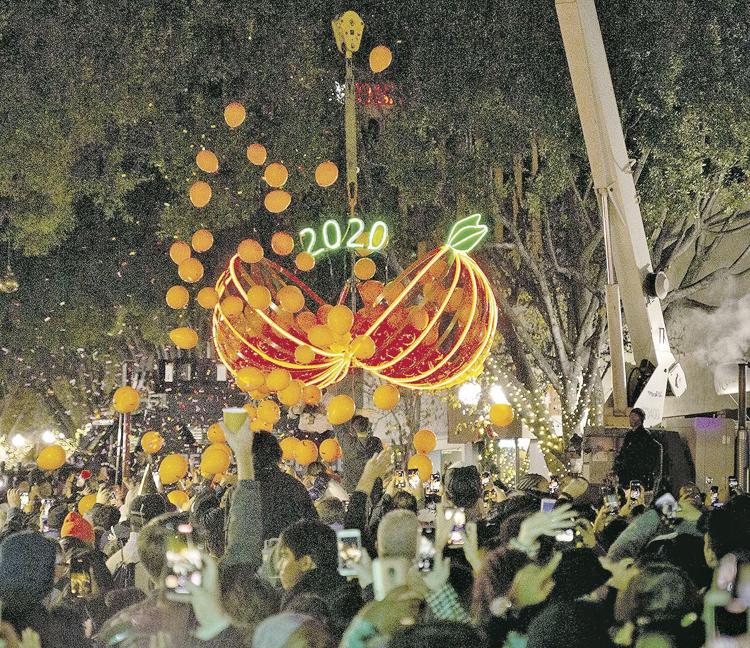 Rok N Fondue won the New Year's Eve Orange Drop martini contest for the third year in a row.
"Rok N Fondue won by a lot. It was packed all night," said Christopher Alvarez, executive director of the Redlands Chamber of Commerce.
Rok N Fondue beat its competitors Aroi Mak Mak, Copehouse, Redlands Oyster Cult, Don Orange, Absent 9 and The Tartan.
Besides the martini contest, the Redlands New Year's Eve Orange Drop had other treats for the crowd to enjoy.
The featured vendors this year were Wild and Twisted Foods, Little Benny's Kettle Corn and Snowie-Amazing Shaved Ice. Guests snacked on kettle corn, pulled pork sandwiches, doughnuts, ice cream and cotton candy.
The event also debuted its kid's area, which had a bounce house, obstacle course and face painter. Though no official crowd count has been announced, it may have been the largest Orange Drop yet.
"Terry Marino, our DJ, has been with us for all three years. He said this year was the largest amount of people he has seen," said Alvarez.
Alvarez thanked the event sponsors, the city, police and fire departments for their help.