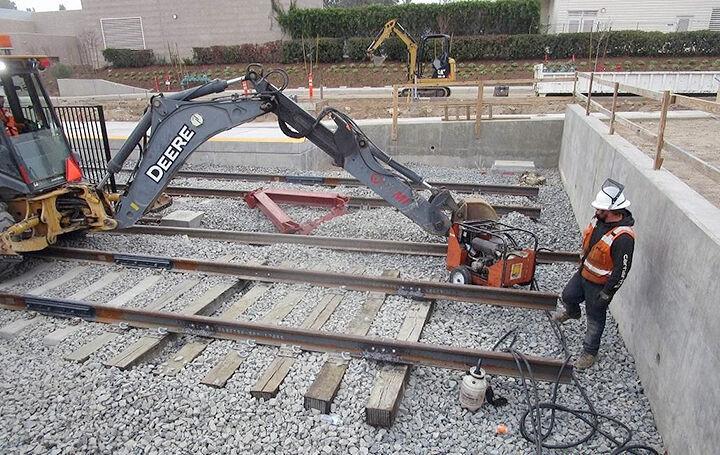 Construction on the 9-mile Arrow corridor is more than 80% complete with bridge construction almost 100% complete, according to the San Bernardino County Transportation Authority.
Throughout the 9-mile corridor, crews are working to install signals; pave and reconstruct curbs, gutters, and sidewalks; install cabling for signals; and prepare for train testing.
Waterman Avenue remains closed until approximately mid-March.
Crews continue to work on Park Avenue improvements 24 hours a day. A detour sends traffic around Sylvan Park.
Intermittent lane closures continue from 7 a.m. to 3 p.m. Tippecanoe Avenue, Arrowhead Avenue, Mill Street, Orange Show Road, California Street, Nevada Street, Colton Avenue, Tennessee Street, Texas Street, Eureka Street, Orange Street, Sixth Street, Seventh Street, Church Street and University Street. Through travel/two-way travel will remain at all times at each location.
The Arrow is scheduled to begin service in spring 2022 and will run between the San Bernardino Transit Center located at Rialto Avenue and E Street in Downtown San Bernardino adjacent to San Manuel Stadium and will terminate at the University of Redlands. The regional rail service will integrate with other modes of transportation such as cars, buses and bicycles and will offer residents, businesses, and visitors a new option for traveling for work and play.