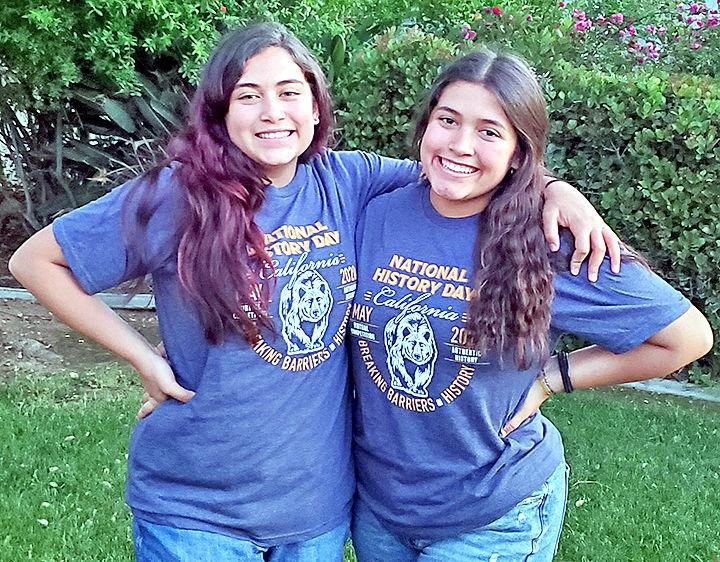 Redlands High School sophomore Bella Rodriguez is the 2020 National History Day state champion for California.
Rodriguez will compete in the final round of the competition in June. She is the first student from RHS to make it to nationals.
Rodriguez, who is a cheerleader, HEART Academy student and actress, has been competing in the National History Day competition for five years.
"This is the fourth time she has made it to state and the second time to nationals," said Rodriguez's mother, Autumn Rodriguez. "I have been coaching it for 17 years. My younger daughter, Ava, competes as well."
Every year the competition has a theme. This year's was "Breaking Barriers in History."
Participants submit a research project based on the theme. Students can either create a documentary, exhibit, paper, performance or website.
Rodriguez's project was about the first infant heart transplant in 1984 by Leonard Bailey.
Rodriguez usually submits her entry as a performance, which includes making costumes, building a set and writing a 10-minute script. However, recent COVID-19 restrictions forced the competition to go virtual.
"Usually, Bella would act in front of a panel of judges, but not all participants have the means to do it virtually, so they are sending in just their scripts instead."
The script is centered around her thesis statement and includes dialogue centered around her research. To write her script as historically accurate as possible, Rodriguez conducted interviews and spent days archiving information.
"Bella is competing against 26 people in her category," said Autumn Rodriguez. "Contest-wide, she is competing against 17,000."
When Rodriguez isn't competing in National History Day, she performs at the Redlands Theatre Festival and the Redlands Bowl. She has been a part of the Redlands Bowl's "Tarzan," "Oklahoma!" and "Mary Poppins."