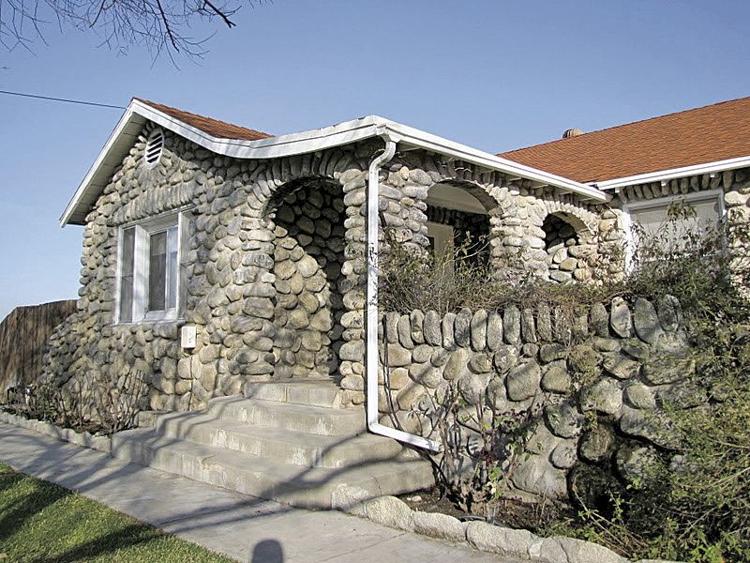 Several participants in a local transitional housing program have begun moving into a home owned by the San Bernardino Valley Water Conservation District, as part of the district's new partnership with Steps 4 Life Community Services.
 The agreement provides the district-owned home in Mentone to Steps 4 Life for managed housing to qualified clients. Steps 4 Life will in turn advise the district on policies regarding homelessness and provide training to employees who encounter homeless people as a part of their job.
 Several participants in the Steps 4 Life program began moving into the house last week.
General Manager Daniel Cozad called the arrangement mutually beneficial for everyone. involved.
 Homelessness in the Upper Santa Ana Wash area and at the district headquarters increasingly impedes the ability of employees to do their job and to protect endangered species, he said. Likewise, Steps 4 Life has proven to be a very successful program in need of room to expand on its services.
 The agreement helps to provide solutions for both the District and the community, he added.
 "If we're going to keep people from living in the wash and trampling endangered species, then we have to do something that made sense all around," Cozad said. "We have a need. We have a house. We interact with the homeless regularly. It just made sense."
The Redlands City Council last year declared a shelter crisis, paving the way for organizations to receive federal funding to combat growing problems of homelessness. Redlands is experiencing one of the highest rates of homelessness in San Bernardino County, with an estimated 141 people living on the streets and another 42 in shelters in 2019, according to the latest county survey.
 Redlands Councilwoman Toni Momberger, who has taken on the issue of homelessness in the city, said Steps 4 Life has houses 42 people and with this additional house the ratio of served to in-need becomes even more impressive.
"What Steps 4 Life is doing is working," she said. "It's getting people showered, sober, employed, self-sufficient and back in their roles as parents."
 Cynthia McGuigan, CEO and founder of Steps 4 Life, said the agreement with San Bernardino Valley Water Conservation District represents a growing trend of collaboration in managing area homelessness.
McGuigan operates five transitional homes in Redlands, with the district-owned property becoming the organization's sixth. Having once been homeless herself, she has developed an effective program with 76 percent of participants transitioning into independence.
She runs her operation from community donations and fundraisers supported by area churches and nonprofits, as well as grants.
Momberger said McGuigan's experience informs her program and seems to drive her to succeed. "She understands what unsheltered and chronically homeless respond to," she added.
 Steps 4 Life clients are required to be clean and sober. They must take their medication if they have a psychiatric diagnosis. Everyone taking part in the program has to follow a strict process that includes accountability, training and labor — doing their part to earn their stay.
"We run a very tight ship," McGuigan said. "With Steps 4 Life, it is sobriety first and then housing."
 The four-bedroom house being provided through the agreement is next to the district's field office. Residents there will be able to take advantage of opportunities to do work in the wash as a part of their transitional programming.
"If we need to hire someone to do something," Cozad said, "we will have a pool of skilled workers right next door."
 Cozad said the district looked into county and state agencies, but Steps 4 Life provided the most cost-effective route.
Steps 4 Life works with a number of organizations, including Redlands Police Department; Redlands Family Services, Family Assistance Program; Mental Health Systems, Inc.; Inland Valley Recovery Services; Cedar House; Youth Hope; and community churches. For more information, visit steps4lifetoday.org.
"Steps 4 Life has an impact on every Redlander, whether we're all aware of it or not," Momberger said. "It's an important, effective program and I'm thrilled to see them receive this support."