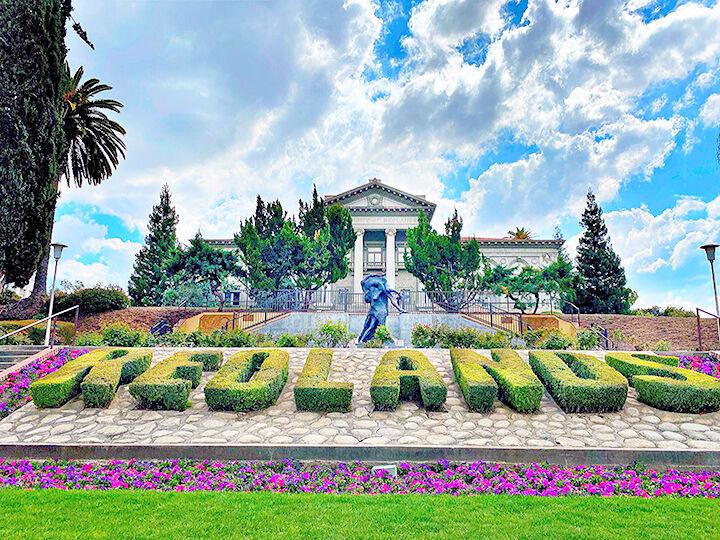 The University of Redlands recently released its community impact report, highlighting the significant social and economic impact it delivers to the regional and local economies.
According to the new report, which was commissioned by the university and conducted by Lynne I. Davidson LLC, the University of Redlands contributes $125.7 million to the city of Redlands economy and $185.6 million to the larger San Bernardino County economy annually through its operating expenses and capital expenditures.
"We value our strong ties to our local community," said U of R President Ralph W. Kuncl.
"The university's economic impact includes $72,000 in rental fees we subsidize for local organizations annually. Over the last two decades, we have also donated nearly $900,000 in direct gifts to the city of Redlands for vehicles, fire trucks, and library assets."
Additionally, more than 100,000 hours of community service are provided by University of Redlands students. Of these hours, the report estimates that 54,000 service hours directly benefited the local community, including children's mentoring programs, work-study tutoring and other service initiatives in the city of Redlands.
These hours amount to more than $2.4 million in social value, annually.
A recent community service standout is the newest COVID-19 vaccination clinic, located on the main University of Redlands campus.
The clinic was brought to life through a collaboration between the university and Redlands Community Hospital as well as local organizations including the city of Redlands, the Redlands Fire Department, the Redlands Police
Department, Redlands Unified School District and Esri. This partnership, known as Operation Greater Good, has already vaccinated 1,353 individuals as of March 30, with plans to continue operating the site as the state-determined eligibility list expands.
"Operation Greater Good is a perfect example of public and private interests collaborating to benefit the communities they serve," said Jim Topoleski, fire chief, city of Redlands. "We place a great deal of value in our partnership with the University of Redlands and look forward to our continued goal to provide these much-needed vaccines."
"More than a century later, we continue to uphold a treasured partnership with the Redlands community," said Tamara Josserand, vice president for advancement, University of Redlands.  "Our local community is what got us started and will keep us going for another century and beyond."