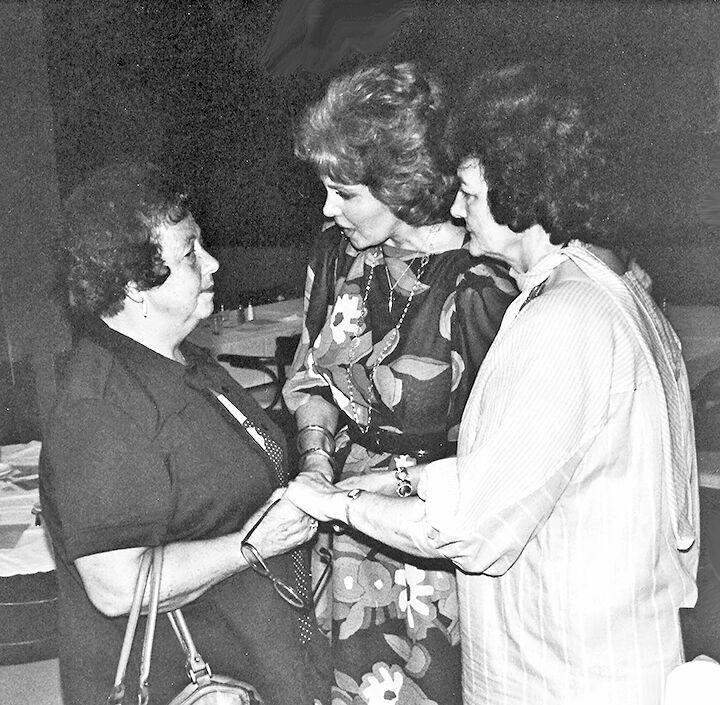 Actress Rhonda Fleming, who spoke in Redlands in 1983, died on Oct. 14, 2020.
"Greeting New Woman's Life May 1983 guest speaker actress Rhonda Fleming, center, are Betty Hatfield and Gena Turley," said the 2018 book "Redlands Movers and Shakers" by Nelda Stuck. "Fleming, known as the 'Queen of Technicolor' because her red hair photographed so well, appeared in more than 40 films with many of Hollywood's top stars, including singing with Bing Crosby."
Betty Hatfield, left in the photo, was the mother of Bill Hatfield, chairman of the A.K. Smiley Public board and owner of Hatfield Buick, and was president of the Contemporary Club, and Gena Turley was active in women's Christian organizations.