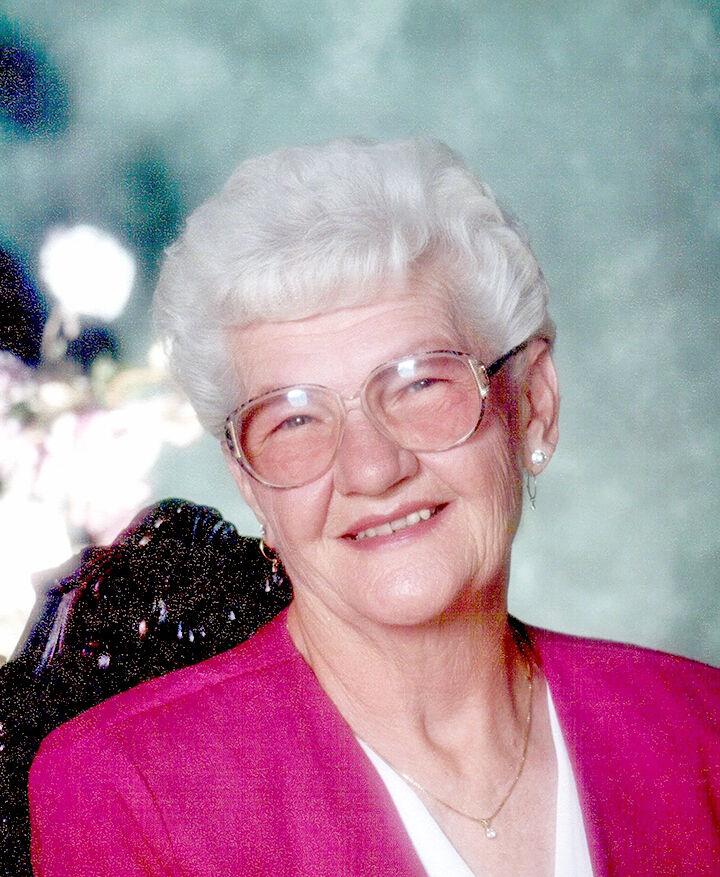 Darlene Margaret Gunther Jacinto, who worked in insurance in San Bernardino, died peacefully in her sleep on March 27, 2021, at her home in Redlands. She was 84.
Born on Sept. 21, 1936, to Emma M. Ausborn and Jacob Gunther, she grew up on the small family dairy farm east of Watertown, South Dakota. The family also grew corn, soybeans and all their own vegetables. She was the youngest of four children and who pulled her own weight working the farm with her older brothers. She learned how to drive the tractor in her early teens, which was her favorite thing to do.
She graduated from Marietta High School in Minnesota in 1955. After high school she moved to Arizona and eventually moved to San Bernardino where she began her career in insurance. She worked for United Pacific/Reliance Insurance Co. for 21 years. During her years at United Pacific, she enjoyed raising her son and being a member of the Women's Insurance Association. She met Anthony Jacinto Jr. and they were married in 1982.
They traveled to 11 countries, including Japan, China, Canada, Mexico and several European countries, and trips all over the United States. They owned a beach house and fished along the shore.
She is survived by her husband, her son Wayne Gunther of San Bernardino, her step daughters Janice McKee and her husband Roy of Atascadero, Gail Kramer and her husband Dennis of Redlands, Nancy Hamlin and her husband Jim of Redlands, six grandchildren, eight great-grandchildren and another great-grandchild due in August, four nieces, and two nephews and their spouses.
A celebration of life will be held at Cortner Chapel at 7 p.m. Friday, April 9, in Redlands. In lieu of flowers, the family suggests donations to Redlands Family Service Association, 612 Lawton St. Redlands.