The Redlands Municipal Airport will host International Aerobatic Club Chapter 26's (IAC 26) private Regional Aerobatic Competition on Sept. 2-5.
On Tuesday, July 20, the Redlands City Council approved the license agreement with the IAC 26.
Previously, the IAC 26, which is based in Southern California, held aerobatic competitions at Delano Municipal Airport, where they conducted 42 events.
Due to road developments in the area, IAC 26 relocated their event to Fox Field in Lancaster, California. However, the extreme temperatures and wind conditions in the Lancaster area are not conducive to aerobatic activity.
IAC 26 has identified the Redlands Municipal Airport as an ideal location because of the more suitable weather and geographical conditions.
IAC 26 will host the competition at the airport from 7 a.m. to 6 p.m., Thursday, Sept. 2, to Sunday, Sept. 5.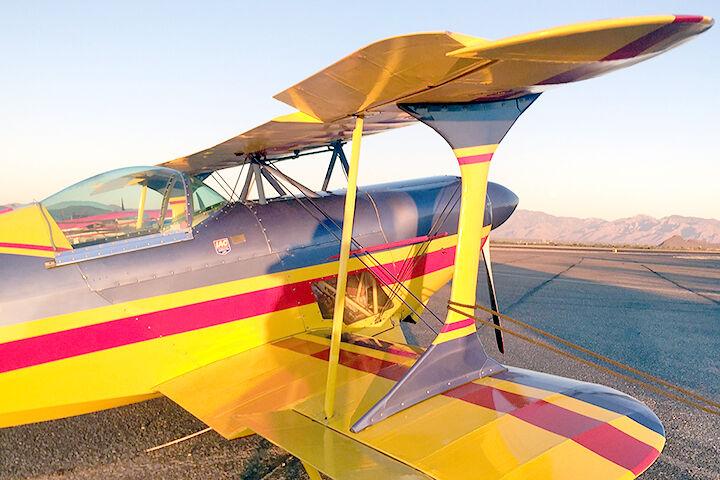 The event attracts approximately 30 pilots, support crews and event staff. IAC 26 estimates a total of 75 participants for the competition, which is sanctioned by the International Aerobatic Club and conducted in accordance with the current official contest rules, policies and procedures.
The IAC 26 event is fully self-supported and has received approval from the Federal Aviation Administration (FAA).
No staff resources from the city are required other than the airport supervisor issuing a notice to airmen.
The airport will remain open during the competition with FAA-approved temporary changes to fixed-wing flight patterns to place normal flight traffic to the south of the airport.
Day-to-day flight operations fly to the north of the airport and over the Santa Ana River wash area.
The proposed temporary shift in the flight pattern will allow for the FAA-approved aerobatic box to be placed north of the airport and provide an area to conduct the contest within controlled airspace.
These temporary changes to the airspace have been approved by the FAA, and ground safety is managed by licensed and certified pilots of IAC 26.
The proposed competition is not open to the public and will not affect normal operations at the airport other than the change in the flight pattern during the duration of the event. Participants in the aerobatic competition, airport users, flight schools, instructors, tenants and transient aircraft are able to access and use the airport facilities.
Aerobatic competition rules do not allow alcohol services at or during the event. The proposed staging and judging areas for the competition are within the Redlands Aviation leasehold area.
IAC 26 will provide the following in accordance with city policy prior to the proposed event:
● Certificate of Insurance evidencing: General Liability insurance in the amount of $1 million per occurrence with the city listed as an Additional Insured.
● Provide FAA approvals for aerobatic box and temporary relocation of fixed-wing flight pattern to the south of the airport to avoid conflicts within the temporary aerobatic box.